While America's independence is inextricably tied to the right to bear arms, I'm not sure the Founding Fathers foresaw a future where disputes over a picnic location ended with the shooting of multiple people. Nor could they have possibly foreseen a future where 101 people are shot in a span of 4 days, a morbidly high number, but not atypical for Chicago, IL.
Even with 1,300 extra police officers on the streets over Independence Day weekend, Chicago's police department saw a surge of violence that it hadn't witnessed in years. The Chicago Tribune reported 101 people were shot between last Friday afternoon and Wednesday morning; 15 people died and 86 were wounded. 42 people were shot in a mere 12 hours.
CPD, whose new ShotSpotter system was unable to differentiate between fireworks and gunshots, was dumbfounded by the weekend's shootings. While some of the shootings were retaliatory, according to chief police spokesman Anthony Guglielmi, many were seemingly trivial confrontations that led to "someone pulling a gun."
Some examples of such incidents, as reported by The Tribune:
"A shooting in Smith Park that started as an argument over where people were sitting; a confrontation between a driver and bicyclists on State Street, with the driver getting a gun from his trunk and officers intervening."
G/O Media may get a commission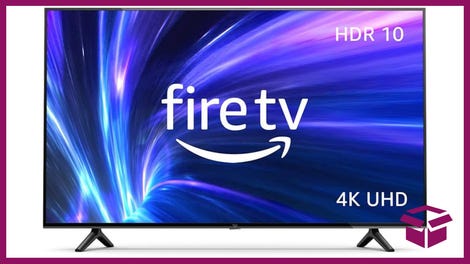 42% Off
Amazon Fire TV 50" 4K Smart TV
For comparison, four people were killed and 46 were wounded over 2016's holiday weekend. In 2013, the last time Independence Day occurred on a Thursday, 74 people were shot and 12 people were killed.
With a flawed shooting identification system and a task force of 20 people expected to rid an entire city of its illegal guns, Chicago's violent weekend begs the question: will anything stop the shootings? Short of banning guns, one of Guglielmi's exasperated remarks to The Tribune offered an elusive, yet entirely necessary solution.
"We have to change the underlying culture," he said. Sure, there's not a single actionable step towards changing "the culture" in Guglielmi's statement, but it strikes the core of the issue. And it's not just Chicago, it's every city in America.
Stricter background checks and regulation of assault rifles might assist in that effort, too.