This week, we lost actress Ann B. Davis, our beloved Alice — housekeeper for the Brady bunch and probably a babysitter to more than a few of our parents. And, chances are, you probably started humming that catchy (and potentially homicide-inducing) Brady Bunch theme song.
Let's see if we can come up with some better ones for you. Here are the parameters we're working with: It has to be from a sitcom, and it has to include lyrics (or else I'd just list the Futurama theme thirty-seven times). It also has to not be horrible, even that means it's fun and horrible (I'm looking at you, Patridges and Tanners.) Ok, here we go.
Batman
ABC, 1966 - 1968
"Batman Theme" - Neal Hefti
"Batman" definitely counts as a lyric.
The Mary Tyler Moore Show
CBS, 1970 - 1977
"Love Is All Around" - Sonny Curtis
G/O Media may get a commission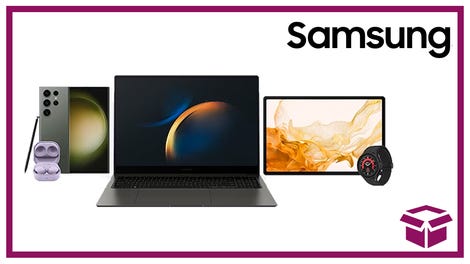 24 hour deals
Discover Samsung - Daily Deal
This song is a little schmaltzy, I'll give you that. But every once in a while, and especially when I first started working, listening to this made me feel better. *tosses rat in the air, screams*
Maude
CBS, 1972 - 1978
"And Then There's Maude" - written by Marilyn Bergman, Alan Bergman, Dave Grusin, performed by Donny Hathaway.
Just look at Maude's vests. They're magnificent. We should have done away with vests after Maude.
Chico and the Man
NBC, 1974 - 1978
"Chico and the Man" - José Feliciano
A sitcom set in East Los Angeles about the tensions, and burgeoning respect, between a crankly old Anglo dude and an optimistic young Chicanorican? With a theme by José Feliciano? God, network sitcom has really plummeted downhill. On fire. Into a pile of garbage. That is also on fire. Also, if you don't believe sitcoms can make you ugly cry with your head in your hands and boogers in your hair, watch "Raul Runs Away: Part 2," the episode where Ed comes to terms with Chico's death following the all too real demise of star Freddie Prinze.
Good Times
CBS, 1974 - 1979
"Good Times" - Jim Gilstrap and Blinky Williams
Admit it: You smiled while listening to this, right? No? Then you're dead inside.
Happy Days
ABC, 1974 - 1984
"Happy Days" - Norman Gimbel with Charles Fox (1975–83, opening theme)
Bill Haley & his Comets sang the first season's theme, but the one that people most closely associate with the show — and with those halcyon bygone days when we were all just clean-cut kids hanging out by a jukebox and definitely not doing drugs or getting extraordinarily pregnant — is this one. And it's great.
Welcome Back Kotter
ABC, 1975 - 1979
"Welcome Back" - John Sebastian
This song makes me feel cozy inside, and like my teacher can see for who I really am, and not just some sweat hog making trouble. Y'know?
The Jeffersons
CBS, 1975 - 1985
"Movin' On Up" - Ja'net Dubois
I mean. No contest, right?
¿Qué Pasa, USA?
PBS, 1977 - 1980
A show entirely in Spanglish, for, about, and by recently-arrived Cuban exiles in Miami. Why can't more sitcoms be niche like this? Because when it works, it really works, even decades later.
The Fresh Prince of Bel-Air
NBC, 1990 - 1996
"Yo! Home To Bel-Air" - The Fresh Prince
You recite the lyrics to this every single time you're drunk and it's annoying, but I'll forgive you for it. That's how fun this song is.
Cheers
NBC, 1982 - 1993
"Where Everybody Knows Your Name" - Gary Portnoy
This is going to be in my head all day and I'm ok with that.
Married With Children
Fox, 1987 - 1997
"Love and Marriage" - Frank Sinatra
Mawwage!