The record for Most Expensive Home Sale Ever (M.E.H.S.E.) has just been broken, to the tune of $147 million. Barry Rosenstein, "activist investor" and hedge fund manager, is the new owner of an 18-acre beachfront property in East Hampton, according to The New York Post.
The New York Times has a slideshow of the property gardens, which are quite impressive.
This record breaking purchase takes the M.E.H.S.E. from a property in Greenwich, CT, which was sold for a then-record-breaking (now pathetic) $120 million just two weeks ago. Here's what that one looks like:
It's only natural to think how unattainable these homes are for almost everyone. Vast income inequality is weighing prominently on the minds of many; the degree to which is proven most recently by the incredible popularity of "rockstar economist" Thomas Piketty's new book Capital in the Twenty-First Century. The dense academic tome, which is being hailed as the most important economic text on inequality in the last century, is so popular that it's sold out on Amazon—there have been so many think-pieces on the book that the Washington Post recently did would-be summarizers a handy guide titled, "How to write a Thomas Piketty think piece, in 10 easy steps."
All this to say: this is the climate in which the record for M.E.H.S.E. is now $157 million dollars. We can bet that no matter how many books Piketty sells, this record won't last long.
G/O Media may get a commission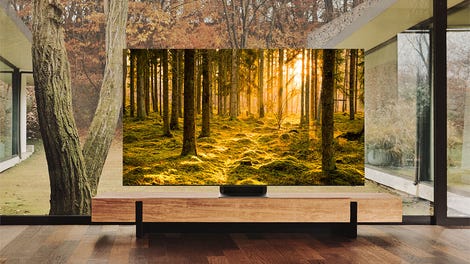 Up to 40% off
Samsung Smart TVs
h/t Forbes
Alexandra DiPalma is a producer for Fusion Lightworks, Fusion's In-house Branded Content Agency.