Two women publicly accused California Assemblyman Matt Dababneh of sexual assault and sexual harassment at a press conference on Monday. Dababneh is a Democrat who represents part of Southern California's San Fernando Valley.
Pamela Lopez, a Sacramento lobbyist, previously spoke to the Los Angeles Times about a California lawmaker whom she alleged exposed himself to her in a bathroom and began masturbating. Lopez initially declined name the lawmaker, but she said during Monday's press conference that the #MeToo campaign compelled her to identify Dababneh.

"This is a moment. This is a moment of collective action," Lopez said. "I find strength in that collective action, and I find strength in their numbers."
Lopez also cited Assembly Rules Committee chair Ken Cooley, who encouraged women to report sexual harassment during a hearing last week, as one of the reasons she came forward. Her account of the alleged sexual assault, which she said occurred in a Las Vegas bathroom in 2016, is truly distressing:

"I spun around and realized that I was face-to-face with Matt Dababneh. He had very quickly exposed himself and begun masturbating. I started backing up and he moved towards me while he was masturbating and in explicit terms told me to touch his genitals while he was masturbating. I remember thinking, 'Oh my god. What do I do?' I thought, 'Make it very clear I do not want to be here and there is no misunderstanding.' So I said several times, 'No. I will not touch you. No I will not touch you.'"

G/O Media may get a commission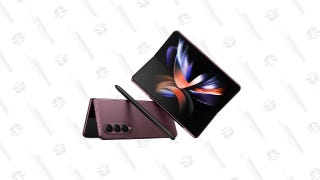 Save Up to $300
Galaxy Z Fold4
Lopez also said that the assault occurred at a mutual friend's bachelor party. Dababneh denied her allegations in an interview with the Times. "I am utterly shocked and blown away. This is a career-ending charge based on no facts," Dababneh said. His legal team sent Lopez a cease-and-desist order last Friday rejecting the allegations.
Another woman, Jessica Yas Barker, accused Dababneh of sexual harassment during Monday's press conference. Barker worked under Dababneh in the state office of Brad Sherman, a Democrat representing California's 30th district, where he was district director.
Working under Dababneh, Barker said on Monday, was a "a constant reminder that women were subordinate in all ways." She also detailed how Dababneh repeatedly bragged about his sexual exploits and made derogatory comments about women. Barker alleged that Dababneh once told her to "stop dressing like a lesbian" when she wore pants to work. Dababneh also allegedly asked female employees, "How's that glass ceiling treating you?"
Barker explained on Monday that the Dababneh's behavior was one of the reasons she quit working for Sherman after a year-and-a-half.