According to newly released data from the Department of Veterans Affairs, 20 military veterans take their own lives every day.
That number comes from what is being described as the most comprehensive study on veteran suicide rates to-date. VA analysts spent four years pouring over more than 50 million veterans' records, as well as data provided by the Center for Disease Control from all 50 states. Previous research into veterans' suicide rates only pulled data from 20 states.
While the newly released numbers—for which a more detailed report is expected at the end of July—are marginally lower than the previously widely shared estimate of 22 suicides a day, 20 is still shockingly high, and highlights the ongoing psychological struggles many former service members face after the conclusion of their military careers. According to the Military Times, 2014 saw nearly 7,500 former members of the military take their own lives—representing 18% of all American suicides, despite veterans only accounting for around 9% of the overall population. Broadly, veterans face a 21% increased risk for suicide when compared to civilians, the study concluded.
"Twenty a day is not that different from 22," Dr. David Shulkin, Veterans Affairs undersecretary for health told the Associated Press. "It is far too high."
The trend seems to disproportionately affect women and older veterans. Between 2001 and 2014, the suicide rate of female veterans rose at over double that of their civilian counterparts. In 2014, veterans over the age of 50 accounted for around two-thirds of all suicides among former servicemen and women.
G/O Media may get a commission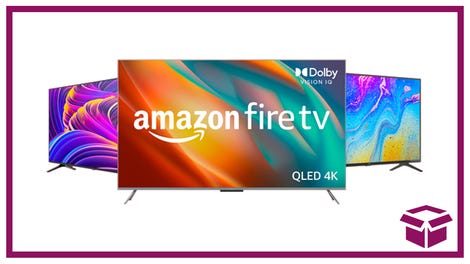 Ooh. stunning.
New Amazon Fire TVs
In a statement on the new findings, House Committee on Veterans Affairs chairman Jeff Miller (R-FL) said: "Any time a person who fought to defend America dies by their own hand, it's a tragedy. And these numbers are heartbreaking proof that we have a long way to go in order to end this troubling trend."
Miller cited 2015's Clay Hunt Suicide Prevention for American Veterans Act, which increased the VA's capacity to address suicide among vets, calling it "a step in the right direction." But, he insisted that "sustained progress will require a comprehensive approach to help ensure our most at-risk veterans have not only the care they need but also a job, a purpose and a system of support in place to help carry them through their struggles."
To address the high rate of veteran suicides, the VA has reportedly increased its mental health staff, adding 80 psychiatrists and nearly 450 psychologists in the past year, as well as increasing the capacity of it's Veterans Crisis Line. But, as the Military Times pointed out, nearly 70% of those former servicemen and women who took their own lives did not regularly use the services provided by the VA.
In other words, addressing the ongoing crisis of veteran suicides is not simply a matter of increased capacity—it's one of outreach and awareness, as well.
"One veteran suicide is one too many, and this collaborative effort provides both updated and comprehensive data that allows us to make better informed decisions on how to prevent this national tragedy," Shulkin said in a release put out by the VA.
"We as a nation must focus on bringing the number of veteran suicides to zero."