In 2016, 223 black people have been shot and killed by police, and Black Lives Matter, the nearly four-year old diffuse movement calling attention to the importance and preservation of black life, continued to penetrate mainstream American life. While Donald Trump was hitting the stump promising to restore law and order to black communities (without actually having visited one until September), protesters and organizers were putting pressure on the Democratic candidates, informing both criminal justice reform policy proposals and rhetoric. A bloody summer of police-involved shootings and deaths of black Americans led to wave of widely covered protests. And, finally, the shock of Trump's win prompted many Black Lives Matter organizers to double down on their commitment to the work.
Here are the movement's five biggest milestones in 2016.

They put their demands into words and onto paper.
In August, The Movement for Black Lives, a group of more than 50 organizations signed onto a platform with an extensive list of policy demands and "key solutions," ranging from demilitarizing law enforcement to unionizing unregulated industries and decriminalizing drugs. It was notable for a collective that has, for the most part, avoided any cohesive structure or unity owing not to it being a leaderless but, as Thenjiwe McHarris—a member of M4BL Policy Table—has described it, a "leaderful" movement. "So many people ask what our movement believes in. The Movement for Black Lives Policy document shapes a beautiful picture of what is possible for our world," says Patrisse Cullors, one of the founders of Black Lives Matter. (Update: And this week, the Black Lives Matter organization co-founded by Cullors announced a new project for 2017, Backing Black Business, a web-based initiative that will help users find and support local black-owned businesses starting).

They won a lawsuit against Baton Rouge police.
In the wake of the police shooting of Baton Rouge resident Alton Sterling, the city erupted into protests, many ending in arrests. Protesters filed a lawsuit against the city, alleging that militarized police were overly aggressive and used "unconstitutional tactics" against them. In November, the city decided to settle with the 92 plaintiffs for $100,000. Activist DeRay Mckesson is among those who will receive a portion of the sum. It was a small victory for the movement and protesters alike.
G/O Media may get a commission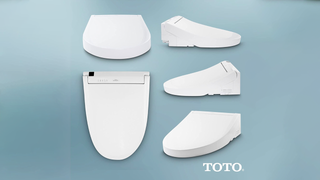 44% off
Toto Washlet Electronic Bidet Toilet Seat
They got a megaphone at the DNC.
A group of women known as Mothers of the Movement, black mothers whose children died at the hands of police or in their custody, got a national stage in 2016 when they stood for Hillary Clinton at the Democratic National Convention in a show of unbridled support for her candidacy. With the world watching, the mothers shared stories of how their lives had been changed by the deaths of their children at the hands of police. It's a moment that will be etched in America's memory. While black women were touted as Clinton's "most reliable voting bloc," there were many others who struggled to come around to Clinton's record on race.
They got Bill Clinton to lose his cool.
At a stop on the campaign trail for his wife, Bill Clinton angered Black Lives Matter protesters when he tried to defend his 1994 crime bill, a law that is now often blamed for mass incarceration, by arguing it had buy-in from the black community and was responsible for bringing down the crime rate. Though Clinton stopped short of a full apology, his tone-deaf justification was critically, and widely, covered, proving that the movement was powerful enough to get underneath the skin of America's "first black president". It was a scene that sparked more dialogue about the controversial bill and its impact on black Americans.

They got a ticket to the White House.
President Obama opened his doors in 2016 to Black Lives Matter activists, and repeatedly invited them back. In July, he hosted a meeting between members of the movement and law enforcement. DeRay Mckesson, who was in attendance, called it "incredibly solution orientated." Earlier in the year, during Black History month, Mckesson visited the White House for a sit-down with other civil rights leaders. Mckesson was also recently invited back to discuss building coalitions among black, Muslim, Asian, Latinx, and Jewish leaders. Following the meeting in July, the president defended criticisms of Black Lives Matter: "[W]hen people say 'Black Lives Matter,' that doesn't mean blue lives don't matter; it just means all lives matter, but right now the big concern is the fact that the data shows black folks are more vulnerable to these kinds of incidents." It wasn't the first time the president invoked Black Lives Matter, but his defense of it during this bloody summer surely cemented his support of the group.
Update: This post was updated to reflect the announcement this week of the Backing Black Businesses project.
Collier Meyerson is a reporter at Fusion with a focus on race and politics. She lives in Brooklyn.