President Obama held his year-end news conference on Friday and had some tough words for Sony, saying it erred by pulling "The Interview."
But the 51-minute question and answer session was notable not just for what the press asked Obama, but what they didn't ask him as well.
The president fielded questions on important subjects, such as the North Korea-linked Sony hack, tax reform, Cuba, executive actions on immigration and climate change, the Keystone XL oil pipeline and race relations.
Here are five major topics the president wasn't asked about:
1. Middle East. Last month, Obama announced a ramped-up campaign against the Islamic State extremist group (also known as ISIS or ISIL). He dispatched 1,500 additional U.S. troops to help train Iraqi and Kurdish forces battling Islamic State militants. Officials said this week that three Islamic State leaders were killed by American airstrikes over the past month. Obama has asked Congress for a new authorization of military force to combat the Islamic State, and this month, Secretary of State John Kerry asked for broad authority to hunt down extremist forces in countries across the Middle East. Reporters also did not ask Obama about a Taliban attack at a Pakistani school that killed 141 people.
G/O Media may get a commission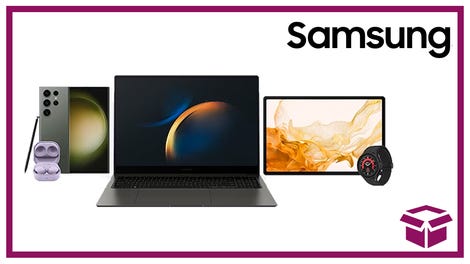 24 hour deals
Discover Samsung - Daily Deal
2. Russia. The declining value of the ruble and falling oil prices have deepened Russia's economic troubles. Obama signed a bill this week that authorizes him to implement new sanctions against Russia for its actions in Ukraine this summer. In his annual news conference Thursday, Russian President Vladimir Putin blamed the country's economic woes on "external factors," an apparent nod at Western sanctions.
3. CIA torture report. A Senate report on the CIA's use of grisly torture techniques revealed new details about the controversial program and claimed the tactics did not produce reliable intelligence. It also opened a rift between Democrats and the CIA, which is directed by John Brennan, a former top adviser to Obama. In an interview with Fusion's Jorge Ramos last week, the president said the report showed "terrible mistakes were made." But Obama wasn't asked additional questions on the CIA or the future of the prison at Guantanamo Bay, Cuba, which he has pledged to close.
4. Ebola. Although the disease has faded from the headlines, President Obama has said it remains a top issue. Congress passed a massive spending bill this month that includes $5.4 billion to help treat and prevent Ebola in the U.S. and West Africa, close to Obama's $6.2 billion request. This week, the Senate voted to confirm Vivek Murthy as surgeon general, someone whom the White House and Democratic lawmakers say will play a key role in leading the response to the disease.
5. 2016. Obama was not asked to weigh in on the race to succeed him in the Oval Office. Contenders are already jockeying for position. The president's Democratic party has seen signals of a split, as Sen. Elizabeth Warren (D-Massachusetts) has gained traction as a liberal alternative to former Secretary of State Hillary Clinton. Vice President Joe Biden is also reported to be considering a bid. On the Republican side, former Florida Gov. Jeb Bush took a major step toward announcing a presidential campaign this week.
Jordan Fabian is Fusion's politics editor, writing about campaigns, Congress, immigration, and more. When he's not working, you can find him at the ice rink or at home with his wife, Melissa.