It shouldn't be news that the United States was built on the backs of slaves. But recently, the realization that this history penetrates every aspect of American identity has entered mainstream conversation.
Colin Kaepernick, the San Francisco 49ers quarterback who refused to stand for the national anthem because he didn't want to "show pride" for a country that "oppresses black people and people of color," certainly isn't the first person to question the merits of American patriotism.
Kaepernick's outspokenness has shed new light on the origins of the national anthem, which is anti-black and pro-slavery—and it's not the only such thing. Here are five more examples:
1. Confederate monuments
In December 2015, the New Orleans City Council voted 6-1 to remove four Confederate monuments located around Louisiana's most populated city, The Times-Picayune reported. They included a statue of Gen. Robert E. Lee, who commanded the Confederate Army during the Civil War.
Meanwhile, earlier this year, a commission appointed by Baltimore Mayor Stephanie Rawlings-Blake recommended that two of the city's Confederate-era monuments should be taken down, according to the Baltimore Sun. Other places have started to do the same.
G/O Media may get a commission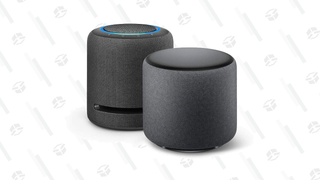 25% off - Prime Exclusive
Echo Studio + Echo Sub Bundle
Last year, Fusion tried to map out all the remaining Confederate monuments in the U.S. It's by no means comprehensive—but is still enough to make you sick to your stomach.
2. Confederate flags
After Dylann Roof, a 22-year-old white supremacist, allegedly shot and killed nine black churchgoers in Charleston last June, there was a renewed effort to remove the Confederate flag from outside the South Carolina State House in Columbia. One month later, it finally came down.

Seen by many as a modern-day symbol of racism in America, the Confederate battle flag went through three different versions during the Civil War. It eventually took on a different meaning in the second half of the 20th century as a symbol of segregation.
3. The White House
Speaking at this year's Democratic National Convention, First Lady Michelle Obama said this about the White House:

That is the story of this country, the story that has brought me to this stage tonight, the story of generations of people who felt the lash of bondage, the shame of servitude, the sting of segregation, but who kept on striving and hoping and doing what needed to be done so that today I wake up every morning in a house that was built by slaves.
There is no widespread movement to tear down the White House, or to officially acknowledge it as a historic site built by slaves, but Obama's comments were a significant first step towards publicly recognizing its history.
The U.S. Capitol building, where the House of Representatives and the Senate meet, was also built by slaves, according to Politifact.
4. Town and place names
A laundry list of town and place names with their roots in slavery still exist across the U.S. Infamously, the hunting camp where former Texas governor Rick Perry used to take friends, supporters, and fellow lawmakers was called "Niggerhead," a name that some still use today even after it was changed.
As recently as the late 1990s, place names like "Free Nigger Bayou" in Mississippi and "Nigger Run" in Ohio were reportedly still used in public state and federal records. Most have since been changed to "negro" after a federal mandate banned official use of "nigger" in the early 1960s, but their shameful histories remain.
5. Textbooks
The portrayal of slavery in some American textbooks guilty of historical revisionism shows just how far we still have to go. One used in Texas came under fire last year when it described millions of slaves as "workers":

The Atlantic Slave Trade between the 1500s and 1800s brought millions of workers from Africa to the southern United States to work on agricultural plantations.
Another textbook in Texas, for middle-school and high-school students, also provides a sanitized version of slavery:

The treatment of enslaved Africans varied. Some slaves reported that their masters treated them kindly. To protect their investment, some slaveholders provided adequate food and clothing for their slaves.
Change on the horizon
Later this month, the National Museum of African American History and Culture will be opening in Washington, D.C., alongside tourist destinations like the World War II Memorial, the Lincoln Memorial, and the National Museum of Natural History. As a result, the uniquely American history of slavery and segregation will be front and center.
Lonnie Bunch, the museum's founding director, told the New Yorker in an interview that he wanted a darker building.
"I didn't want the white marble building that traditionally was the Mall," he said. "What I wanted to say was, there's always been a dark presence in America that people undervalue, neglect, overlook. I wanted this building to say that."
Kaepernick, you will be vindicated.
Daniel Rivero is a producer/reporter for Fusion who focuses on police and justice issues. He also skateboards, does a bunch of arts related things on his off time, and likes Cuban coffee.
Collier Meyerson is a reporter at Fusion with a focus on race and politics. She lives in Brooklyn.