When it comes to discrimination at technology companies, an issue we don't talk about nearly enough is bias against the gray-haired set.
But it's an issue that keeps coming up in court. In a lawsuit filed Thursday, Thomas Flessner, 69, has sued his former employer, Tesla, for age discrimination. Many of the tech giants in Silicon Valley—Microsoft, Twitter, Google, and IBM—have faced similar suits as older employees claim that tech companies are ignoring their experience in lieu of younger workers and that the push for greater diversity in the workplace is blind to the issue of age discrimination.
Flessner began working with Tesla as a contract hire before being brought on full-time at the company's Fremont, California facility as a materials engineer in 2012. But Flessner says that once he joined the company's engineering team he was isolated due to his age and routinely chastised for completing projects slower than his coworkers. In reality, Flessner says, he worked just as hard as everyone else, with the added burden of having to disprove myths about older workers being slow or unable to adapt to changing technology.
"Furthermore," the complaint says, "the younger engineers were not criticized for the speed of their work by [supervisor Paul] Edwards even though they did not accomplish their projects any faster than plaintiff."
Paul Edwards is named repeatedly in the complaint and Flessner says Edwards singled him out by canceling meetings with him, ignoring his contributions, and criticizing him more sternly than his coworkers.
G/O Media may get a commission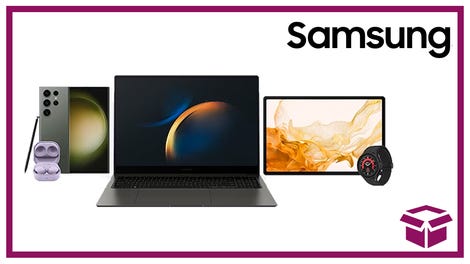 24 hour deals
Discover Samsung - Daily Deal
Flessner's treatment at Tesla only worsened, he alleges, when he took time off following diagnosis and surgery for congestive heart failure. Flessner says that upon his return he was warned by a former supervisor, "These guys are gunning for you." In the months before he was terminated, Flessner says he worked with his supervisor on an "action plan" to improve his reviews, but was still terminated in February of this year.
In a statement to Fusion, a Tesla spokesperson said the following about the suit:

While we aren't commenting on the specifics of this litigation, we are committed to upholding a discrimination-free workplace.
For years now, Silicon Valley has been under public demand to increase diversity and build a more inclusive culture in its companies. But that conversation hasn't tended to touch on age diversity. Last year, Backchannel's Steven Levy noted how few of the diversity reports that tech companies have started to produce mention age or comment on how to hire and retain employees not born in the 80's or 90's.
Facebook and several other tech companies landed in hot water for the wording of job descriptions which say they were looking for "new grads," even listing the specific graduation classes they preferred.
Especially troubling is what Silicon Valley considers "older." Compensation database company PayScale reports that in 2012, the average age at Facebook was 26; at Google, 29; Microsoft, 34, and Apple, 31.The New Republic ran an interview with a plastic surgeon in San Francisco who said tech workers as young as 26 have come in for cosmetic procedures to prevent appearing old. Smaller start-ups are especially old-averse, best exemplified by veteran venture capitalist, Vinod Khosla, who told attendees at a tech conference that "people over 45 basically die in terms of new ideas." Yikes.
Regardless of the outcome of Flessner's suit, the question for advocates of diversity in the tech workplace is whether age is a category they want to embrace.
* Updated with comment from Tesla.