Today, John Dennis "Denny" Hastert, the 51st and longest-serving Republican Speaker of the House, admitted to sexually abusing one of his former students. Prosecutors allege Hastert molested at least four boys during his time as high school wrestling coach in Illinois from 1960 to the early 1980s.
"I'm deeply ashamed to be standing before you here today," Hastert said. "I know I'm here because I mistreated some of my athletes as a coach."
Owing to expired statute of limitations, Hastert was not charged with sexual abuse, but was instead sentenced to 15 months in prison and two years of supervised release for illegally structuring bank withdrawals to fund a $3.5 million payout to one of his victims.
"As a high school wrestler I looked up to Coach Hastert—he was a key figure in my life," Scott Cross, one of Hastert's victims, said in court. "I felt intense pain, shame and guilt." Cross, 53, is the brother of longtime Hastert ally Tom Cross, the former Republican head of the Illinois House.
G/O Media may get a commission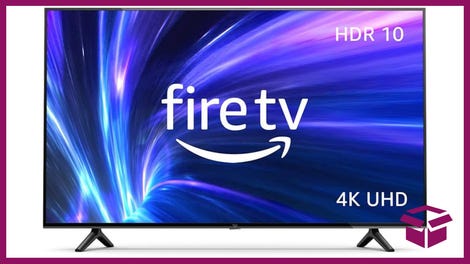 42% Off
Amazon Fire TV 50" 4K Smart TV
Sixty letters were submitted to the court in support of Hastert (including from former House majority leader Tom DeLay), some noting Hastert's declining health and years of public service as cause for leniency. U.S. District Judge Thomas M. Durkin delivered a series of blistering remarks in today's sentencing:
While some justice was served in relation to Hastert's financial crimes, his relatively light sentence highlights the ways in which sentencing is often unevenly and unfairly applied.
Much of the severe sentencing in the U.S. affects disproportionately minorities—black men in particular. According to the ACLU, black men are typically given sentences that are 20% longer than white men. As of 2012, there were 3,278 people serving lifetime prison sentences without chance for parole for drug and other non-violent offenses. These offense include possessing a crack pipe, trying to cash a stolen check, and shoplifting.
None of the following people have molested children or hurt people in the ways that Dennis Hastert has, but they will all probably spend the rest of their lives behind bars.
In 1996, Timothy Jackson was sentenced to life in prison for shoplifting a $159 jacket.
In 1995, Ramona Brant was sentenced to life in prison for "conspiracy to possess and distribute cocaine." She was granted clemency in 2015 and released earlier this year.
In 1997, Alice Marie Johnson was sentenced to life in prison for "Attempted Possession" of cocaine.
In 2008, Fate Vincent Winslow was sentenced to life in prison for selling two $10 bags of marijuana.
In 2009, Patrick W. Matthews was sentenced to life in prison for stealing a welding machine.
Earlier this year Willie Lee Conner was sentenced to life in prison for stealing a roof nailer from a hardware store.
Earlier this month Jacobia Grime stole $31 worth of candy from a dollar store. He's now facing a lifetime in prison.