Talk about an overnight celebrity. Over 70,000 tweets mentioning the name of Baltimore City State's Attorney Marilyn Mosby have been sent since she made the announcement to press charges against all six implicated officers in the death of Freddie Gray, according to analytics from Topsy.
Mosby's swift action in the case, coupled with the dramatic announcement —"To the people of Baltimore and the demonstrators across America, I heard your call for 'no justice, no peace,'" she said in the speech — have catapulted her into the national limelight.
Put it like this: I can't even do research about her on her website, because this image is popping up:
Below are some of the things you need to know about America's new favorite prosecutor, as gathered through other media outlets.

1. She's 35 years young
According to the New York Times, that makes her the youngest prosecutor in any major U.S. city.

G/O Media may get a commission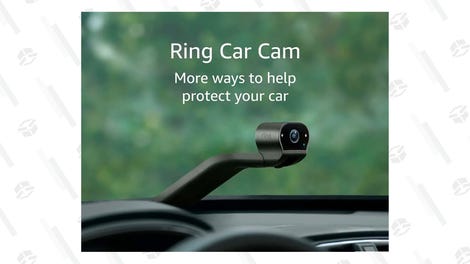 2. She's only been on the job for four months
And this case—the homicide (her words) of Freddie Gray—will likely be one of the biggest cases of her career. She was elected into office last year and sworn in in January.

3. There are "five generations" of police in her family
"My grandfather, my uncles, my mother, my father—I have five generations of police officers," she said in a January interview with Baltimore Magazine.
4. But she has made police reform a central cause of her tenure
"I know that the majority of police officers are really hard-working officers who are risking their lives day in and day out, but those really bad ones who go rogue do a disservice to the officers who are risking their lives and taking time away from their families," she continued, from the Baltimore Magazine interview cited above.
"You have to apply justice fairly and equally, with or without a badge, and that's what I intend to do," she said.
This morning, during the announcement that she filed charges against the six officers, she added: "To those who choose to engage in violence, brutality, racism and brutality, let me be clear: There is no place in the Baltimore Police Department for you."

5. A family tragedy brought her early exposure to the criminal justice system
A seventeen-year old cousin was killed in her Boston neighborhood in 1994. She later spoke about the incident, saying the exposure to the legal system informed much of her future.
"Having to go to court and deal with prosecutors," she said during last year's campaign for state attorney, according to CNN. "Having to go to court and see my neighbor who had the courage and audacity to cooperate with the police … to testify in court and the way the district attorney's office treated my family is something that inspired me."

6. Her husband is Nick Mosby, a Baltimore city councilman
"I uphold the laws. He makes the laws," she said during Friday's press conference, about their relationship. "And I will prosecute any case within my jurisdiction."
"She's my wife," husband Nick told CNN on Thursday. "She's a strong woman. She was built for this … I was at church service the other day and they were talking about being at the right place with the right person at the right time. I know her heart has always been convicted to ensure that justice will be served fairly and equally across the board."

7. Some are whispering the "president" word already
We see you, Mia Farrow.
Daniel Rivero is a producer/reporter for Fusion who focuses on police and justice issues. He also skateboards, does a bunch of arts related things on his off time, and likes Cuban coffee.