On Monday, when Los Angeles billionaire Patrick Soon-Shiong finalized his purchase of the Los Angeles Times from tronc (sic), a long chapter of media malpractice seemed to finally close. The Times has had three different top editors in the past 10 months. It has watched nine publishers come and go since the formerly named Tribune Company took over 18 years ago. It has soldiered on through a messy corporate bankruptcy and veered from competing strategic visions, all while roughly two-thirds of its staff disappeared amid the advertising implosion that has decimated the entire newspaper industry.
The indignities were more recently personified by one Michael Ferro, a Caligula-like figure who relinquished his executive chairmanship of Tronc in March amid a sexual harassment scandal and after two years of treating the company's newspapers like playthings. When Times employees cheered Soon-Shiong's entrance to the newsroom on Monday—"Liberation Day," as one reporter dubbed it—they celebrated both the end of the long Tronc nightmare and the return of a local owner who says all the right things.
"We have the opportunity, really, to be the voice...of California," Soon-Shiong said in a speech to his staff. "It really irks me when I see the New York Times and Washington Post sort of compete with each other, and don't even mention the LA Times. Well, that'll change soon. We want to be competitive. We will be competitive. We want to grow and, more important, be relevant not just to California, but for the nation."
It's an appealing pitch, as the Times has become the odd newspaper out as the New York Times, Washington Post, and Wall Street Journal have taken advantage of the proverbial Trump Bump to reorient their businesses away from advertising. And Soon-Shiong named a new top editor, former Time Inc. veteran Norman Pearlstine, to begin carrying out his vision of creating a national news organization not headquartered in the Acela corridor.
G/O Media may get a commission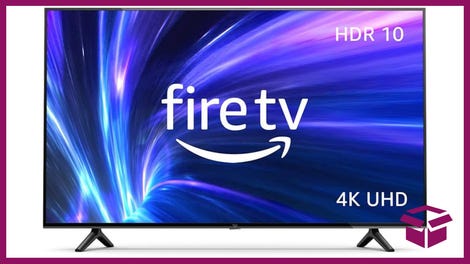 42% Off
Amazon Fire TV 50" 4K Smart TV
But freeing the newspaper from the constraints of tyrannical corporate governance may be the easy part. The Times will have more flexibility to pursue a distinct strategy, and Soon-Shiong's billions will presumably give it the ability to experiment and reinvest in the newsroom. The subscription business is finicky, however, and a much-diminished Times will be forced to play catchup in an increasingly crowded market where rates of subscriber growth among national players are already beginning to taper. What's more, covering California as it relates to the nation and world—long the hope of loyalists calling for local ownership—is no small task. There will be tradeoffs, and they will come as a newly emboldened newsroom union enters contract negotiations.
The bigger unknown is what type of billionaire owner Soon-Shiong will be. Journalists point favorably to Jeff Bezos' revitalized Washington Post as evidence that philanthropists are the key to preserving the work that newspapers do (although they don't always concern themselves with fair wages). But the results of a similar experiment at the Boston Globe—purchased by financier John Henry in 2013—have been mixed. The takeovers of the Orange Country Register by Aaron Kushner (no relation to Jared)—who made a naive bet on print advertising just as it was withering—and the Las Vegas Review-Journal by Sheldon Adelson—who has turned the paper into his own political tool—offers up diverging worst-case scenarios.
Soon-Shiong, valued at a pedestrian $7.5 billion, isn't nearly as wealthy as Bezos. So the question now is not only how long his runway will actually be, but also whether it will carry the Times toward his personal pet projects. The eye doctor has previously floated the idea of using machine learning to somehow transform the printed page into a virtual reality experience. Such suggestions are not how his paper will compete with the major players on the East Coast. And Pearlstine—a highly decorated journalist whom Soon-Shiong has tasked with kickstarting a digital and cultural reinvention—is also a 75-year-old white guy.
For now, though, the Times should enjoy the honeymoon. The New York Post reported Monday that tronc was officially reverting its name back to Tribune alongside the sale; grave-dancing is in order.