If you spent a significant amount of time on the internet as a teen or are a nerdy adult, you're almost certainly aware of DeviantArt, but for the uninitiated, the site is ostensibly a digital art community where artists can build a portfolio and show off their work for an audience. It's also one of the best places on the internet to explore your affinity for fantasy shit, goth shit, and super colorful digital art, and a place for people to post highly sexualized fan art of their favorite comic book heroes or niche obsessions like depicting Sonic the Hedgehog, but pregnant.

But no internet community based on self-expression remains untouched by right-wing contributors, so naturally, DeviantArt is unfortunately also where you can go to find all manner of sometimes very sober, sometimes very weird fan art of notable conservative villains. Everyone gets a tribute: from Ben Shapiro, Jordan Peterson, and Dana Loesch, all the way to the top of the shit pile with our commander-in-chief himself.
I spent a few toxic, ill-advised hours wading into the waters of the community built up around Trump administration fan art on the site and I'll never be the same. Here's a cursed tour of only some of what I still can't believe actually exists.
Oh look, here's the gang—Paul Ryan, Ben Carson, and supreme leader (???) Trump—all here and ready to....conquer space? I don't know!!

G/O Media may get a commission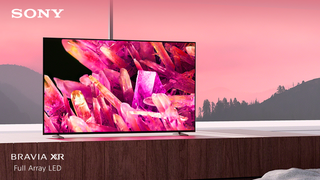 $400 off
Sony 55 Inch 4K Ultra HD TV X90K Series
Speaking of Ben Carson, if search results are any indication, many artists have spent hours toiling away to give him his proper artistic due, although the message is not always clear...
Can this be described as fan art? Honestly I have no idea, but here it is anyway.
There she is: our girl Betsy DeVos wearing an incredible fur and probably thinking about all her yachts.
Which Trump administration princess are you?? Could it be Nikki Haley a.k.a Princess Nimrata?? Take this quiz to find out!!

Again, it's unclear whether photoshopping a beard onto CIA Director Gina Haspel could be considered fan art, but it's a thought-provoking homage nonetheless.
This image is especially cursed because a stained glass monument to Mike Pence feels like it's well within the realm of possibility.
Finally, according to the caption, this image depicts the "the godemperor during the "battle of mexico wall" "around the third millenium." Yep, that seems right.
But the journey doesn't end there, no no. Melania—whose fan art could fill up a whole other post entirely—gets the final word here. Maybe they could recruit some of these artists to contribute to the FLOTUS Instagram...
Incredible.