A Democratic congressman is set to introduce legislation to abolish the Immigration and Customs Enforcement agency, lending a new potency to the growing activist movement calling for the agency to be dismantled.

Wisconsin Congressman Mark Pocan announced on Monday that he would introduce a bill to "abolish ICE and crack down on the agency's blanket directive to target and round up individuals and families."
Pocan declared his intent to abolish ICE following a trip to the southern U.S. border, where he witnessed how the Trump administration has been handling undocumented immigrants detained by ICE and the Customs and Border Protection agency.
"During my trip to the southern border, it was clear that ICE, and its actions of hunting down and tearing apart families, has wreaked havoc on far too many people," Pocan said in a statement released Monday. "From conducting raids at garden centers and meatpacking plants, to breaking up families at churches and schools, ICE is tearing apart families and ripping at the moral fabric of our nation."
Pocan also did not mince words when it came to who he blamed for the ongoing immigration crisis, saying, "Unfortunately, President Trump and his team of white nationalists, including Stephen Miller, have so misused ICE that the agency can no longer accomplish its goals effectively."
G/O Media may get a commission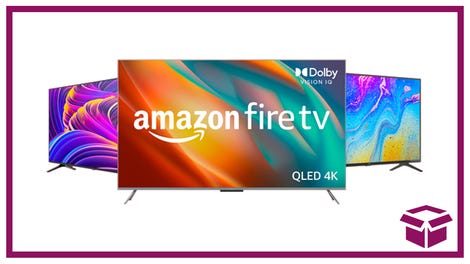 Ooh. stunning.
New Amazon Fire TVs
Pocan is hardly the first person to call for ICE—a 15-year-old agency that, were it a person, would be unable to vote, or purchase alcohol—to be dismantled. A number of Democratic politicians have demanded the agency's end.
According to his press release, Pocan's forthcoming legislation will not only seek to abolish ICE entirely, but will also establish a commission to advise Congress on how best to improve its immigration enforcement tactics while simultaneously upholding the "dignity of all individuals." ICE's core functions, meanwhile, would be disseminated amongst other federal agencies.