A former New York State Senator convicted on bribery charges was rejected after asking to delay his prison sentence so he could go to a seminar about prison.
Malcolm Smith, who is facing seven years behind bars, is supposed to surrender to prison this Friday. He asked a judge to postpone his sentence so he could attend "A Day in the Life of a BOP Inmate: Current Conditions and Future Possibilities," a seminar that includes criminal justice experts and former inmates discussing prison life.
"Have you ever wondered what it is like in federal prison?" a flyer for the seminar reads. Panelists "will discuss the goals of incarceration—punishment, deterrence, and rehabilitation—and whether these goals are being met by the current correctional system."
Prosecutors say Smith, who represented eastern Queens for 14 years, paid bribes to Republican leaders in a long-shot plan to get himself named the Republican candidate for Mayor of New York City. He briefly served as State Senate majority leader.
Smith's lawyers told Judge Kenneth Karas that that discussion would help him adjust to his new reality.
G/O Media may get a commission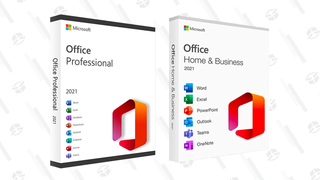 89% off
Microsoft Office Professional 2021 Lifetime License
"We believe the program will help prepare Mr. Smith for the prison experience, letting him know what to expect and facilitating a smooth institutional adjustment," his attorneys wrote in a court filing Friday.
Prosecutors didn't agree. "The defendant has had four months to prepare to serve his sentence, and the Government does not believe that the defendant's desire to attend a seminar is sufficient justification for further postponement," they responded.
Judge Karas concurred, writing that "the seminar is not sufficient reason to delay the surrender date." He said he was considering letting Smith stay out of prison while he appealed his February conviction.
While the seminar Smith hoped to attend is free, the industry of "prison consulting," teaching white-collar criminals how to survive in the slammer, has seen something of a boom over the last few years. Some charge between $10,00 and $20,000 for one-on-one advice and coaching.
Smith is far from the only New York state politician to face corruption charges: Two other former leaders of the State Assembly and the State Senate are starting parallel corruption trials this month.
Casey Tolan is a National News Reporter for Fusion based in New York City.