A Georgia high school student said she was asked, repeatedly, to say that she is not pregnant in order to participate in student government. The 17-year-old repeatedly insisted she's not pregnant, but that she gained weight over the summer, according to her mother.
WXIA interviewed the mother of Chastity Norwood, a student at Jackson High School in Butts County, who says she's been harassed since the incidents. WXIA reports:

When Chasity went to sign-up for SGA in late August, she said the SGA teacher and adviser asked her if she was pregnant… A few days later, the same woman brought it up - again.
Norwood's mother, Tammy Williams, added that the administrator asked Chastity if she was a Christian, and Chastity said yes. Williams said the situation escalated after that, "[The adviser] asked another teacher to get her a Bible. When she got the Bible, Chasity told me that she asked her to swear that she was not pregnant."
Residents of the county, located in the northern part of the state, are largely non-believers: A 2010 report by the Association of Statisticians of American Religious Bodies found that more than half of residents didn't identify with a specific religion. Roughly a quarter identified as Evangelical Protestants.
G/O Media may get a commission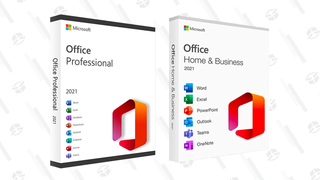 89% off
Microsoft Office Professional 2021 Lifetime License
Williams told WXIA her daughter agreed to swear on the bible, and pay the $25 in dues for student overnment. But a few weeks later, the administrator said she didn't believe her. Per Williams, "[The adviser] said, 'Your check will be refunded. I hope you graduate and have a nice life.'''
Butts County Superintendent Robert Costley told WXIA that "we are investigating any allegations. We will do a very thorough review. We treat all our students fairly."
Costley confirmed in an email that an investigation is underway, and that the teacher in question has been reassigned for now. "My office received a letter of concern from the mother this week, and our school system immediately began an investigation into the allegation," Costley said, adding "Once we obtain a thorough understanding of the actual facts, the school system will then take appropriate steps based on our findings."
Jackson High School did not immediately respond to an email request for comment.
Danielle Wiener-Bronner is a news reporter.