Officials in Lafayette, Louisiana this week are grappling with whether comments made by several city employees about the local NAACP president are grounds for dismissal, or simply a joke taken out of context. For city-parish councilman Kenneth Boudreaux, however, the answer is clear.
This week, Boudreaux played audio of city officials discussing local NAACP president Marja Broussard, in which they laughingly made reference to her being hanged, and eaten by birds. The comments, Boudreaux claimed, make the officials unfit for their government positions. According to ABC affiliate KATC, Boudreaux played the recording at a council meeting on Tuesday. There, his colleagues heard Civil Service Board chairman Jason Boudreaux (no relation) and board attorney Candice Hattan discuss how to collect fees owed by Broussard, following an unsuccessful lawsuit against the board.
In the tape played by Boudreaux on Tuesday, Hatten is reportedly heard saying that "we could simply reschedule if [Broussard] does not show up" to pay the fees she'd been ordered to cover, following the failed suit.
In response, Boudreaux said "I tell you what I want," to which Hatten laughingly replied:

We can't do that. They closed debtors prison down. We cannot hang the poor lady by you know, by a rope in front of the court house for the birds to pick her eye's out.
G/O Media may get a commission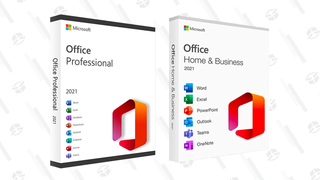 89% off
Microsoft Office Professional 2021 Lifetime License
"We have a public servant getting paid with taxpayer's dollars," Kenneth Boudreaux told the council meeting. "Talking about and referencing hanging someone in front of the courthouse by the neck with a rope until the birds come and eat her eyes out. This is unacceptable."
As for what's next, Boudreaux reportedly explained it to his council colleagues in three short words: "Resign, remove, and recover."
Lafayette Deputy Police Chief Reginald Thomas called Hatten's remarks "shocking," and told KFLY that he was "very much" offended by the comments.
According to The Advertiser, Hatten is not a Lafayette Consolidated Government employee, prompting Bourdeaux to ask city officials whether they can withhold her fees, following the offensive comments.
Speaking with KATC, however, board chair Jason Boudreax accused his colleague of using the recording to play politics. "I can assure you I'm not resigning," he told the station. "It's not happening. I didn't do anything wrong."