The family of a 12-year-old Muslim boy with severe learning disabilities is suing his school on Long Island after classmates allegedly called him a "terrorist" and school authorities interrogated him and demanded that he admit to supporting the Islamic State terrorist group.
According to the lawsuit, Nashwan Uppal, a Pakistani-American student at East Islip Middle School, was in the school lunch room on January 6 when other students began taunting him and asking him "what he was going to blow up next":
The students continued to harass Uppal, the suit claims, until, in an attempt to make the taunting stop, told the bullies he was a terrorist and was going to blow up the school fence.
G/O Media may get a commission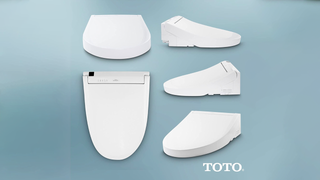 44% off
Toto Washlet Electronic Bidet Toilet Seat
Uppal has severe learning and communication impairments, according to the lawsuit, which were well-documented through the school district's own Special Education Department. According to tests conducted by the school, he has "severely impaired language skills," "difficulty with understanding spoken language and exhibits weak vocabulary," and his "socialization development is delayed." The lawsuit says he had no idea what the word "terrorist" even meant when he said it:
His family is seeking $25 million in damages, alleging that the school violated Uppal's civil rights and broke state and federal anti-discrimination laws protecting religious freedoms and the rights of disabled people in the way they allowed the child to be treated.
"They knew Nashwan and their own records described his disability, they knew he had severe language issues, communication issues, vocabulary issues, emotional issues, social issues. Those are not my words, those are their words from seven years in the special education department," David Antwork, the family's lawyer, told Fusion.
Teachers and cafeteria volunteers who were allegedly present in the cafeteria did not intervene at any point during the incident, according to the lawsuit. School authorities have not confirmed whether or not any staff members witnessed the bullying, and a spokesperson for the East Islip Union Free School District told Fusion that the school district would not comment on current litigation.
The day after the alleged bullying incident in the lunchroom, the school's principal, Mark Bernard, called Uppal into his office, where he and vice principal Jason Stanton allegedly proceeded to shout at Uppal and interrogate him about his "terrorist" allegiances:
The situation only deteriorated after Stanton left the room, according to the suit, when Bernard allegedly took Uppal into another room, searched his belongings, and demanded that he make a written confession that he knew how to make bombs, was planning to bomb the school, and that he was a member of ISIS:
Throughout this process, they allegedly refused to allow Uppal to contact his mother, Ubaisha Amar, or to answer her numerous calls and text messages–she was waiting to pick him up right outside the school. After writing the "confession," Uppal was then taken back to Stanton's office, where school authorities had called police officers:
Finally, after being questioned by school officials and police officers, Uppal was allowed to answer his mother's calls. She was asked to come to Stanton's office, where she was allegedly treated almost as badly as her son:
The lawsuit alleges that the bullies who instigated the first incident in the school lunchroom have not been disciplined and that Uppal was suspended for at least a week for "criminal activity." The suit also alleges that police officers took Uppal and his mother to the police station in the back of a police wagon before releasing them, and that officers arrived at their home and searched through Uppal's room, including his phone and computer, before telling the family the "case was closed."
Following the incident, Uppal and his mother were put through "severe and extreme emotional distress, including, but not limited to nightmares, sleeplessness, crying, fear, humiliation and stress," the lawsuit says.
The case comes at a time of increased Islamophobic hate crimes across the nation, according to an analysis of F.B.I. data conducted in December 2015 and anecdotal accounts from Muslim community groups. Earlier this week in New York City, a man was arrested and charged with murdering an imam and his assistant  on their way home from prayers at a mosque. On Long Island itself last month, two Muslim gas station attendants were subjected to racial slurs and death threats.
Muslim community groups, including CAIR (The Council for American-Islamic Relations) and local Muslim leaders on Long Island have said that presidential candidate Donald Trump's Islamophobic policy proposals and rhetoric are creating a hostile, and in some cases, unsafe environment for Muslim Americans.