One of the first documented usages of the phrase "Ferguson effect" came from a column written by St. Louis police Chief Sam Dotson, who suggested in an interview with the St. Louis Post-Dispatch that protests against police behavior in Ferguson, Mo., was making police reticent and emboldening criminals.
But a study of crime in Baltimore in the months following the death of black teenager Michael Brown at the hands of white officer Darren Wilson would seem to support only half of that conclusion. The study, "Ferguson, Gray, and Davis" by Stephen L. Morgan and Joel A. Pally of Johns Hopkins University, analyzed crime and police response in Baltimore and found that arrests went down while crime stayed about the same.
From August 11, 2014 through April 19, 2015, Morgan and Pally found that criminal activity in the city stayed relatively stable along seasonable norms. Some categories saw declines (common assault by 13%) while others went up (aggravated assault by 6%), but nothing statistically significant. The study labeled these changes as "trendless fluctuation."
While there was no major change in crime, arrests, especially for less serious crimes, dropped significantly. Police arrests for property destruction, driving violations, prostitution, and disorderly conduct all dropped by more than 30%. At the same time, arrests for more violent crimes, such as murder, robbery, and aggravated assault, did not drop, leading the researchers to conclude police were using their discretion with more minor offenses to avoid making arrests.

Taken together, these two conclusions for the period before Freddie Gray was arrested suggest that the only evidence in support of a "Ferguson effect" in Baltimore is for the pattern of arrests. Recorded crime varied as expected, but arrests declined nonetheless. Baltimore's 3 police officers may have used discretionary alternatives to arrest more frequently in this time period, possibly out of concern that the appropriateness of their conduct could become the subject of controversy.
G/O Media may get a commission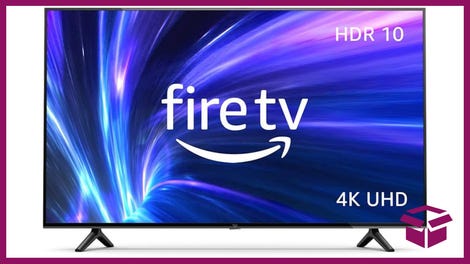 42% Off
Amazon Fire TV 50" 4K Smart TV
But the criminal situation in Baltimore changed yet again in April 2015 after the death of Freddie Gray in police custody and the subsequent unrest and protests that followed. The "Ferguson effect" appeared to be taking hold now as arrests continued to drop while crime rates went up.
But Morgan and Pally don't think this is necessarily evidence of a "Ferguson effect." They don't rule out that it could have lain dormant until Gray's death, but they see the continued drop in arrests as part of police protesting city leadership rather than a fear of being accused of wrongdoing.
Following the appointment of a new Baltimore police commissioner, arrests increased by 20% during the remainder of 2015 and crime declined.
These patterns suggest that there might not be a correlation between arrests for minor crimes and crime rates, as nine months of reduced arrests did not seem to have any impact on the crime rate. If that conclusion is accurate, it would be in line with criticisms of "broken windows" policing, where cracking down on minor quality-of-life issues is believed to have a positive effect on crime.
Either way, the study raises major questions about whether the "Ferguson effect" is the crime wave police officials make it out to be.