A new study finds that the racial achievement gap between Latinx and white children appears as early as kindergarten.
The study, "Making Math Count More for Young Latino Children," released by the Child Trends Hispanic Institute, focuses specifically on math scores, and found that Latinx children's math skills trail those of their white peers by about three months. In other words, if a Latinx and white kindergartner began school in August, it would take the Latinx student until November to acquire the math skills that their white classmate had at the beginning of the year.
The study draws on a nationally representative sample, and points to poverty as a primary cause behind the gap. Nearly half of the study's Latinx participants lived in poverty. They were twice as likely as their white classmates to be poor. After accounting for poverty, researchers founds Latinx and white children learn math at the same rate.
What may be most striking is that even when background differences between Latinx and white kids are accounted for—including differences in family education levels, income, and access to books—the achievement gap still persists. David Murphey, one of the report's authors, says this is where prejudice, "both interpersonal and systemic" could factor in.
"We know that when teachers, parents, communities, and the culture at large hold negative stereotypes (including low academic expectations) of minority-group members and don't positively affirm cultural diversity, their performance suffers," Murphey told The Atlantic. "This sort of bias has a long historical legacy and will not be quickly undone."
G/O Media may get a commission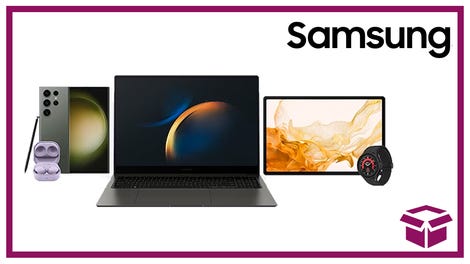 24 hour deals
Discover Samsung - Daily Deal
Not addressing these systemic barriers would entrench, and could very well widen, achievement gaps as students progress through the school system. Currently, the Latinx dropout rate is lower than it's ever been, but is still nine percentage points higher than the dropout rate for white students.
Child's Trends researchers found that all-day kindergarten, pre-K experience, and greater access to books at home all aid Latinx progress in the classroom. The researchers also outline policy recommendations that could narrow the achievement gap.
It's not hyperbolic to say the future of the country hangs in the balance. One in four American kindergartners are Latinx. In a growing number of states—such as Texas, California, Washington, New York, Florida, and Massachusetts—they make up an even larger share.
"Current disparities in educational achievement, including in math, make for a disturbing scenario when we consider the needs of the next-generation economy," the Child Trends researchers write. "Achievement gaps will no longer be issues solely of equity and justice, but will threaten our nation's ability to maintain our position as a global leader."