Kids in a Syracuse, NY, jail are being placed into solitary confinement for months at a time, some for infractions as minor as singing songs in their cells, a new lawsuit alleges.
On Wednesday morning, the New York Civil Liberties Union and the Legal Services of Central New York filed a federal class action suit against the Onondaga County Sheriff's Office on the behalf of six kids aged 16 and 17 who are in solitary confinement at the Onondaga County Justice Center. According to the lawsuit, at least 86 minors have been placed in solitary at the jail in the last year, some of whom had mental illnesses.
Most of the kids in solitary have been charged but not convicted of a crime and are imprisoned only because their families are too poor to pay bail. Almost all of them are black and Latino, the lawsuit says. They are housed in cramped, seven-by-nine-foot concrete cells, without education or mental health services and almost no human interactions for 23 hours a day.
One plaintiff, named R.C. in the lawsuit, claims to have been placed in solitary in part for singing Whitney Houston's version of "I Will Always Love You" in his cell. He was housed next to an adult inmate who allegedly yelled, "I'm gonna stab you in the showers" and "I'm gonna make you suck my dick" at him during the night. Another child, M.R., said he was placed in solitary for wearing his shower shoes at the wrong time. A deputy allegedly threatened to "bash your skull in" when he complained.
Here's how the lawsuit describes the experience of J.P., a third plaintiff:

J.P. was in the Box less than two weeks ago. In the Box, J.P. had little to do in his cell other than doing pushups and reading a book. After he finished the book, he was not allowed to get a new book. At first, J.P. tried to sleep as much as possible so he could make the time go faster, but he couldn't sleep at night in the Box because people were often stomping, yelling, and screaming. Sometimes, it seemed like both the deputies and the detainees would make noise just when J.P. was starting to fall asleep. It was very cold in his cell, and sometimes the guards made it even colder by putting fans in the center of the room and pointing them at his cell. If J.P. had recreation, deputies brought him to an empty cage. Because J.P. could not call his family, he would get very worried that someone had been shot or hurt when he would overhear other people shouting gossip about shootings on the outside.
G/O Media may get a commission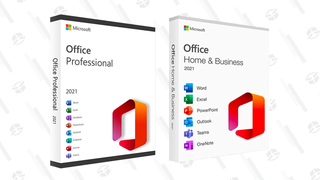 89% off
Microsoft Office Professional 2021 Lifetime License
Randy Pope, a former inmate at the jail, said he was thrown into solitary when he was 16 after arguing with another inmate. "The first thing I noticed was the smell," he told reporters in a conference call on Wednesday. "They took me to a dark box and I saw feces on the floor."
He said he could hardly hold his meals down because of the smell, and considered suicide. "You can't see anything, just black walls closing in on you," he said.
The Federal Bureau of Prisons and the New York State prison system have both stopped placing minors in solitary confinement. Even the notorious Rikers Island jail in New York City has agreed to ban solitary for inmates age 21 and younger. But some local jails in New York still allow solitary for minors.
Donna Lieberman, the executive director of the NYCLU, called the jail a "perfect storm of criminal justice failure."
"Any time you send a child to solitary confinement, you risk damaging them permanently," she said. "Punishing children with solitary doesn't improve public safety nor serve any disciplinary value—it is simply torture and has to stop."
The county sheriff, Eugene Conway, last year moved minors in solitary at a separate prison, the Jamesville Penitentiary, to the Onodonga Justice Center in order to end the practice. But the lawsuit alleges that changes were not made.
The lawyers on the case say other counties in New York may also be placing kids into solitary in their local jails, and they hope a victory in their case would have a wider impact.
The Onodonga County Sheriff's Office didn't respond to a request for comment on Wednesday afternoon—we'll update if we hear back.
"I want something to be done so other kids wont have to go through all of this," Randy said.
Casey Tolan is a National News Reporter for Fusion based in New York City.