All lives matter, indeed.
A St. Paul, Minn., police sergeant was placed on administrative leave after allegedly leaving a Facebook comment urging people to run over Black Lives Matter activists and offering advice on how to avoid prosecution.
The comment was left by a Facebook user named "JM Roth" on a St. Paul Pioneer Press article about a planned Black Lives Matter rally on Martin Luther King Day. "Run them over," the post urges before offering step-by-step advice on how to report a hit-and-run to police.
The comment was first pointed out in by local activist Andrew Henderson, who created a YouTube video linking it to St. Paul police Sgt. Jeffrey M. Rothecker. The video also shows Henderson reporting the post to the police and filing an internal affairs complaint.
St. Paul Mayor Chris Coleman released a statement online calling for an investigation into the post.
G/O Media may get a commission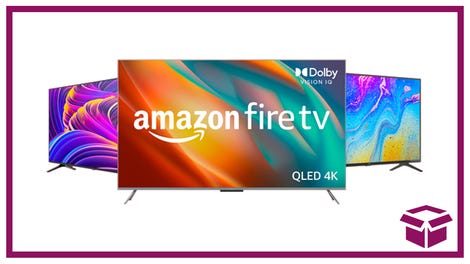 Ooh. stunning.
New Amazon Fire TVs
"There is no room in the Saint Paul Police Department for employees who threaten members of the public," he said.
The Pioneer Press was unable to reach Rothecker for comment. The St. Paul Police Federation, which is representing Rothecker in the internal investigation, stated it would not comment either.
Tensions have been high between police and protesters in the Twin Cities in recent months. The shooting death of an unarmed black man at the hands of Minneapolis police led to protests outside police facilities back in November. Those demonstrations were then attacked by a group of white supremacists, who shot and injured five people.
Sounds like the perfect environment for a DIY vehicular homicide guide left on Facebook. It's yet another example of the internet maxim: Don't read the comments.