Less than 12 hours after a Hawaiian judge issued a scathing 43-page ruling blocking Donald Trump's revised Muslim ban from taking effect nationwide, a Maryland judge also blocked part of the ban early Thursday morning.
U.S. District Judge Theodore D. Chuang's ruling is a narrower restraining order that blocks only the portion of Trump's executive order suspending the issuance of new visas to citizens of six predominantly Muslim countries, The Washington Post reported. The plaintiffs had "not provided a sufficient basis" for him to block other parts of the order, he said.
"These statements, which include explicit, direct statements of President Trump's animus toward Muslims and intention to impose a ban on Muslims entering the United States, present a convincing case that the First Executive Order was issued to accomplish, as nearly as possible, President Trump's promised Muslim ban," Chuang wrote in the ruling.
The judge also pointed to remarks from the president and his closest advisers as revealing that Trump's revised executive order, crafted to evade legal challenges as the first remains embroiled in multiple court battles, is just "the realization of the long-envisioned Muslim ban."
Early Wednesday evening, U.S. District Judge Derrick K. Watson, who presides over Hawaii, issued a temporary restraining order on the ban nationwide just hours before it was slated to go into effect.
G/O Media may get a commission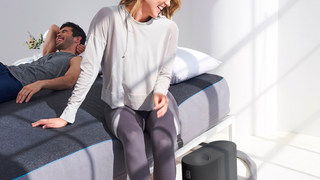 Eight Sleep Pod Cover
In his decision, Watson thoroughly rejected the Trump administration's claim that the order is not, in fact, a thinly veiled ban on Muslims from six countries entering the US.
"The illogic of the Government's contentions is palpable," he wrote. "The notion that one can demonstrate animus toward any group of people only by targeting all of them at once is fundamentally flawed."
Watson and Chuang were two of three federal judges to hear arguments related to the ban on Wednesday, according to the Post. A ruling is also expected from a judge in Washington.