Cara Alexander was sitting in the Mizzou student center last week watching The Walking Dead when she heard a group of girls behind her talking about two black viewers sitting nearby. "They came here just for welfare TV," Alexander heard one of them say. "There's no way they could be students here," she heard another say loudly.
It's not the n-word uttered at Payton Head, the university's student body president, that Alexander hears frequently. But it's an example of what the University of Missouri senior calls the "casual racism" prevalent on campus. Once, when there was a group of black students talking loudly together, Alexander heard passersby say they're hanging out on campus because "they don't have a job."
"That sort of comment is pretty typical to hear around Mizzou all the time," Alexander told me.
Casual racism is what mobilized Alexander to join in solidarity with a group of other students calling for the university's president, Tim Wolfe, to resign. On Monday, that's what he did.
Demands for Wolfe's ouster hit a boiling point last week when the school's predominantly black football team refused to play until Wolfe was dismissed. One graduate student went on a hunger strike. The students, and their supports on the faculty, blamed Wolfe for not addressing an atmosphere of increasing racial tension on campus.
G/O Media may get a commission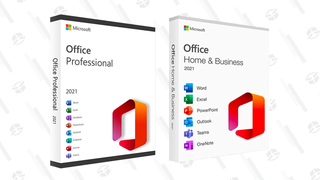 89% off
Microsoft Office Professional 2021 Lifetime License
The president's exit is just one step in changing the school's attitude towards its black students. "I think it's still a very divided culture on campus," said Alexander. But in the past few days, she said she has noticed a shift. "More people are rallying behind [the protesters]," she said. "It's good to see that dialogue shifting in such a short period of time."
Alexander's three classes were canceled Monday, and her professors encouraged her to go to the Carnahan Quad for a teach-in. "Teachers are going to talk about how people protest and also the history of racial protest," she said.
"I believe that staying silent and standing on the sidelines isn't staying out of it," she told me. "It's allowing things to continue the way they are, and living in compliance."
Collier Meyerson is a reporter at Fusion with a focus on race and politics. She lives in Brooklyn.