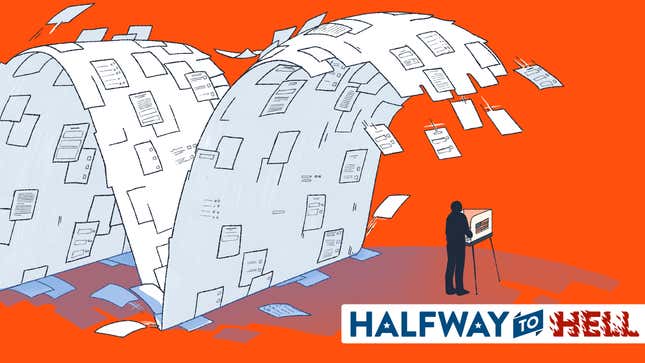 Amendments. Propositions. Questions. Proposals. Referendums.

Every midterm season, these words appear on state and local ballots across the nation. In essence, they are meant to provide an opportunity for voters to point the direction of their states in a new direction, to take action in a single fell swoop on matters both mundane and defining.
As much as they're an opportunity for voters, though, these ballot measures present similar options for those in the government and adjacent or conspiring private sector who want to drastically alter the state or locality for personal, political, and financial gain. In both North Carolina and Florida, conservative legislatures facing the prospect of working with Democratic governors have managed to stuff the ballot box full of measures that will define the futures of their state for years to come. From offshore drilling to voter ID requirements, these states are primed to make some drastic decisions—some of which, to be fair, could be positive change!—and the overwhelming result of all of these measures passing seems to be a step backwards.
Elsewhere, the boxes aren't quite as crowded, but the votes happening there are just as important. There's potential for Medicaid expansion in several deep red states; weed could be coming to a state near you; and the citizens of one rural Tennessee town might finally be able to order a shot of whiskey after a long day's work.
Lord knows one or six are needed in times like these.
A Blatant Push For Power
G/O Media may get a commission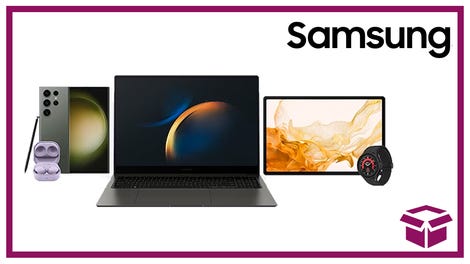 24 hour deals
Discover Samsung - Daily Deal
North Carolina—once a proud home of centrists and moderates—made a hard-right turn in 2010 (on ground ceded by said centrists and moderates) and hasn't looked back since, even after the election of Democrat Roy Cooper as governor in 2016. The Republican-dominated, illegally drawn legislature has rammed through anti-trans legislation, gutted the public school system, rejected Medicaid expansion, and passed or attempted to pass literally any other socially regressive or wealth-favoring economic policy that exists. But the voters in the state (at least the ones who haven't been gerrymandered to the point of disaffectedness) bear some responsibility for this backwards march.

North Carolinians had a single amendment on their 2012 ballot—Amendment 1, otherwise known as the North Carolina Same-Sex Marriage Amendment. After the amendment was hurriedly added to the ballot by the super-majority Republican legislature two months before the election, 61 percent of North Carolina voters moved to outlaw same-sex marriage. Four years later, their state legislature gifted them with the black eye that was HB2, a black eye that still remains more than a year after it a half-assed appeal process.
The reason I'm telling you all this is because this year, there are six amendments on the North Carolina ballot. Within these six ballot options will be six chances for the state's voters to continue down the path it's been on for the past eight years, or for the voters to stand against this ongoing conservative movement and take the future of the state into their own hands. While it may stand as a frightening prospect given their recent decisions, it's their choice.
Here's a rundown of the conservative power grab North Carolinians will see on their ballot on Tuesday.
Amendment 1 guarantees the right to hunt and fish and not much else—this is on the list and leading it for the sole purpose of convincing voters the check the "Yes" box on the remaining five. As the laws currently exist and apply, North Carolina hunters and fishers can hunt and fish as they please in the wilderness areas designated for such activities. There is no attack on hunting and fishing; if Amendment One passed, nothing would change. But, again, that's not the purpose of this amendment.
The purpose is to provide cover for the acts below it on the ballot, like Amendment 2, a "victims' rights" act that spawned from Marsy's Law, which is already in place in North Carolina. As Susanna Birdsong, senior policy counsel at ACLU's North Carolina chapter pointed out in a recent op-ed in the Asheville Citizen-Times, the term "victims' rights" is a misleading one meant specifically to make voters think its end actions would be a net positive for the state.
Also known as "Marsy's Law," the amendment is being pushed by a $5 million campaign backed by a California billionaire. It would replace the rights crime victims already have in our state constitution with new, broadly defined rights. For example, it would require that victims of a wide range of crimes be given the ability to be heard at most court proceedings concerning the person being charged with that crime.

This might sound simple, but it has wide-ranging implications. In some circumstances, not just people but corporations could be considered "victims" and therefore given a right to be heard at every stage of a trial. Do we really want big corporations to have more influence in our justice system?
Amendment 3 is another one, like its predecessor, that is meant to appeal to short-term sensibilities. If passed, voters would place a cap on the state income tax of seven percent, down from the present cap of 10 percent—the current rate is a flat-rate of 5.499 percent, though based on Republican legislation, this is set to drop in the coming years. Again, on its face, this might sound appealing. Less money for BIG GUBMENT and more in the savings account.

Unfortunately, this is merely a large and crucial step for a conservative legislature whose end goal is not improving the quality of life for North Carolinians, but rather a privatized hellscape where only those with money are educated and treated for illness.
In capping the income tax, they're not trying to make life easier for the working class, but instead trying to make North Carolina a desirable location for corporations and new-age industrialists, like Amazon, to operate their meat-grinder factories with higher margins. And not only that, they are attempting to further squeeze the life out of necessary government services, like public schools, so that they can continue to push state dollars to charter schools and private religious schools. Saving a couple hundred dollars would be nice, I can't deny that, but it would be far nicer to create a more efficient and effective system of government services. Voting "No" on Amendment 3 would be a step toward the latter.
But in the eight years the Republicans have had power, the state legislature has done everything it can to ensure that it crafts a specific kind of voting population, one that skews older, white, and conservative, and which won't have the progressive numbers to overcome measures like Amendment 3. And in Amendment 4, they are taking another step in that direction. The fourth amendment would require all North Carolina voters to possess a photo ID to vote—this was already passed by the North Carolina General Assembly under former Republican Governor Pat McCrory, but then ruled to be unconstitutional by a federal court. So naturally, instead of taking the hint, they're putting it to the citizenry to decide whether the poor and less fortunate should even have a say in the state's future decisions.
The final two measures, Amendment 5 and Amendment 6, are the aforementioned power grab in plain form. No. 5 will take the power to fill state judicial vacancies out of the governor's hands and place it into the legislature's hands; No. 6 will shake up the ethics board by first restructuring it and then, again, taking that power from the governor. Both "Yes" options here would give more power to a state legislature that's been hellbent on maintaining it since the GOP snapped it up eight years ago, which is why former North Carolina governors have publicly come out in opposition to the final two amendments. 
North Carolina voters will have six separate choices in front of them on Tuesday, five of which will monumentally affect the state's direct and long-term future. None of these are tied to one another, so it's entirely possible that the hunting one could pass while the remaining five fail. There's been a statewide opposition movement that's picked up steam by way of the nifty saying, "Nix All Six," so there is hope that North Carolinians will do better than they did in 2012. But depending on just over two million voters to make five smart decisions is never something you want left up to chance.
The state could very easily play right into the GOP's hand and present them with a diminished voting population, a stronger state legislature, and a cash-strapped government.
But at least they'd have the right to hunt and fish.
Stuffing the Ballot and Seeing What Sticks
The situation is Florida is a bit hairier than that of its Southern neighbor.

Technically, there are a dozen amendments on the Florida ballot. Among them are measures that are just as important as those that populate the North Carolina ballot, but it's within those measures that things get messy. But first, let's lay out the straightforward amendments:
Amendment 3 gives voters the right to decide whether a casino opens in the state. Now, in theory, this sounds good, as it takes the decision out of the hands of the stagnant legislature. But it would also require a 60 percent vote from citizens across the state the ability to decide on otherwise local gambling issues. That is, someone in Miami could decide whether a casino goes up in Eucheeanna. That then gives a slight advantage to casino groups that can whip up a statewide campaign rather than one contained to a single count.
The Seminole Tribe, which operates a number of financially lucrative casinos and doesn't seem keen on inviting more competition or having to battle the state legislature, poured $24.5 million into supporting Amendment 3. That goes along with $19.65 million thrown in by Disney, who, unlike the Seminole, is no fun at all and simply want to make it as hard as possible for more casinos to open.
Amendment 4 is a big one—this restores voting rights to felony offenders in Florida who have completed their sentence, minus those convicted of murder or sexual assault. Numerous outlets have cast a light on Florida's byzantine vote restoration process for felons, a process that is exactly as inefficient as it sets out to be. Currently, per the Tampa Bay Times, 1.5 million felons are sidelined from voting.
Amendment 5 is another big one. If passed, the measure would require a two-thirds vote in the state legislature to raise any new taxes. Like the North Carolina income cap, this is one that is specifically grounded in a convenient sort of short-sightedness, because it makes voters flea to the mode of thinking about saving small but significant amounts of money instead of attempting to reorganize their government to more effectively provide the services they need. By requiring such a large majority, this would effectively limit Florida's ability to go about funding everything from state parks to public schools to public transit, all in the name of making it harder to raise taxes. Ask Colorado how well that works out.
Amendment 9 could be a very good thing for Florida's coastline and a mildly inconvenient thing for sneaky vape users. This one comes from the Florida Constitution Revision Committee and it calls for the ocean waters surrounding the Florida coastline that are under state control to be off limits for oil drilling, which is great! Although the federal government controls a vastly larger section of the offshore waters, this is an attempt by the people to make their voice heard alongside those of several governors and government representatives up and down the East Coast, who have decried any future attempts to drill and potentially pollute their beaches.
Then, the amendment pivots and goes on to say that Part 2 would ban all use of vaping devices from indoor use at public or commercial spaces. Again, it's very dumb that decisions like these get bundled together, but in this particular case, having to go outside to vape in Florida is a pretty fair trade for making your voice heard about wanting to help the planet out a little.
Amendment 12 addresses the reality that politics and the lucrative field of lobbying are far, far too close, something most anyone who follows politics even out of the corner of their eye can recognize. Amendment 12 would create a six-year gap between service as a public officer—a state senator, for instance—and employment as a lobbyist. It is a small but direct step that Florida voters could take to clean up their state legislature; here's hoping they take it.
Now, to continue the thread I began up top and hinted at with Amendment 9, inside of some of the other amendments exist what is in actuality three or four completely unrelated amendments, ones that break off into two or three policies. For instance, Amendment 6 bundled raising the mandatory retirement age of judges to 75 (hmm) and a "victims's rights" measure of their own, which is fucking nuts because those ideas have very little to do with one another. Among the others I didn't get to were a vote on raising tax exemptions for certain homes (aka a tax cut) proposed by the conservative state legislature (Amendment 1) and another outlawing dog racing (Amendment 13).
That's...a lot. And it comes all at once at the midterms alongside one of the nation's most important and widely covered governors races, with Andrew Gillum taking on Ron DeSantis. Florida voters have a very real opportunity to make a statement and protect their beaches, clean up their government, give voting rights back to citizens that have paid their price, and provide and promote local democracy. But to get there, they have to wade through this shit all at once, basically turning the ballot into a pop quiz that counts for 100 percent of your grade.
Democracy, am I right?
Now, onto a few important issues that the rest of the nation will be voting on.

Abortion Rights, or the Lack Thereof
This year, there are three states that will be providing voters an opportunity to say that, actually, a woman does not have the right to seek an abortion. Good stuff, I know.

This starts in West Virginia, where voters will decide via Amendment 1 whether the state will retract abortion rights and subsequently be forced to use taxpayer money to foot the inevitable lawsuits to follow.
The pro-life movement continues out in Oregon, where Initiative 1 aims to make abortions a completely privatized practice, with the measure reading that, "the state shall not spend public funds for any abortion, except when medically necessary or as may be required by federal law."
Then, of course, there's Alabama's Amendment Two, which would confirm that Alabama is a pro-life state that opposes abortion.
Splinter's editorial stance on all four of these should seem pretty clear: abortion on demand and without apology. There is no good reason, in 2018 (or any other year), to vote "Yes," on any of these abhorrent measures. That said, I will be shocked if at least one of these doesn't pass, because, after all, we do live in Hellworld.
Medicaid Expansion
Healthcare has been one of the key issues dominating the lead-up to the midterms. And today, voters in several red states will have a chance to do what their state legislatures have so far refused to: expand Medicaid under the Affordable Care Act.

In Idaho, after using all the good will of the Idahoan citizenry up for three terms as governor, Butch Otter is finally stepping down. He will likely cede his chair to his lieutenant governor, Brad Little, though Democratic Party candidate Paulette Jordan has made her presence known throughout the campaign.
During his time in-office, Otter stood strong against Obamacare and outright rejected the federal funds being offered, claiming it was his duty to Idahoans. As such, the Medicaid gap—the people caught between making too much to qualify for Medicaid but not enough to afford their own insurance—still includes roughly 60,000 people who call the Gem State home, to the point that a Republican championing a pro-expansion message is starting to turn some heads.
To counteract this, Otter spoke out last Thursday, supporting possibly the No. 1 topic in Idaho politics heading into the elections—Prop 2. Prop 2 is a measure on this year's ballot that would raise Idaho's Medicaid limit to 138 percent of the poverty line. While Little has only committed to "supporting the will of the people," as he said during a debate I attended in mid-October, Prop 2 has widespread support across the state. And with both Jordan and Otter backing it, Idaho appears to be on its way toward providing better healthcare service for tens of thousands of its citizens.
Idaho isn't the only deeply conservative state toying with voter-faciliated Medicaid expansion. In Nebraska, Initiative 427 would expand Medicaid to nearly 90,000 citizens that can't afford to go to the damn doctor. Like Idaho, this would mean opening the service up to people who make 138 percent the poverty rate—"$16,753 for a single person or $34,638 for a family of four," per the Fremont Tribune.
In Utah, it's Proposition 3, which would skip the waiver process the legislature is currently stuck on and expand Medicaid with nearly $800 million in federal money flooding the state, with an additional $90 million coming from the state by a slight sales tax bump. Per the Salt Lake Tribune, this would extend healthcare to 150,000 Utahans.
And finally, Montana will vote on whether to permanently expand Medicaid—as it sits now, the expansion would expire in 2019 and leave 90,000 Montanans without any reasonable way to pay for healthcare. Initiative 185 seems to have garnered bipartisan support on the ground there, though Big Tobacco (surprise, surprise!) rolled out an ad campaign against the pro-expansion vote because their products would be taxed at a higher rate. If you find yourself making a decision that goes against the wishes of Big Tobacco, it's safe to say that you're doing the right thing.
Now, of the 33 states that have expanded Medicaid, only Maine has done so via referendum. Even there, their shithead of a governor, Paul LePage, has used all his might to ensure that the expansion never takes place. So, just because the voters want it and act on it isn't a guarantee that Medicaid expansion will actually happen.
That said, if Butch Otter's conveniently late flip-flop can serve as any sort of bright spot, it's that even the GOP is starting to realize that people do not like dying, actually.
The Weed Question
Ahh yeah, now we've made it to the good stuff. Ganja, the devil's lettuce, that sticky icky, vape cartridges! This could all be coming to a state near you—that is, if your state is Cool.

Michigan and North Dakota voters will have the option of making recreational marijuana sales completely legal come Tuesday. Michigan's Proposal 1 would make weed legal for those 21 and up, though cities and towns could decide if they want to keep it illegal. Individuals could grow up to 12 plants while also heralding in industrial growing for companies that intend to open up shop.
North Dakota's Measure 3 covers all that and would automatically expunge criminal records of low-level marijuana convictions, which is badass. Like the other states that have gone forward with recreational legalization, you still couldn't light up a spliff in public, but having a clean record sounds like a solid trade-off for having to light up (or chow down) at home. As of now, eight states have legalized recreational weed.
Ohio's Issue 1, meanwhile, will allow voters the opportunity to reduce sentencing for non-violent drug-related offenses, following a 2016 bill that legalized medical marijuana use in the state.
Elsewhere, Utah (Proposition 2) and Missouri (Amendment 2) will be allowing their voters to decide whether they want to allow medical marijuana to be legal and available to those who meet the varying qualifications for treatment. They would join 22 states that have dipped their toe in the bong water and allowed the use of medicinal marijuana. Medical legalization may seem like baby steps, but when comparing the past 10 years of marijuana legislation to the two decades (and basically entire American history before that), those baby steps start to look like bounding strides toward a happy, hazy future.
The Best (and Worst) of the Rest
In the interest of acknowledging some other highly important votes, here's a rundown of what the hell the rest of the nation will be deciding on in the voting booth.

For all the attention that's showered on the steadily decaying shitshow that is national politics, it's the above ballot measures that shape the political identities of the states. Now, it may go without saying, but I'm going to say it anyway: Items like the right to discriminate against a certain subset of citizens or the ability to make it even harder for poor folks to vote should not be things we vote on, at all. But because these kind of hot-button issues tend to be the ones that conservatives can best use to frighten and instigate their bases with, they end up landing on the ballot, and far too many ill-willed people charge to the polls to get their annual double-dose of civic duty and discrimination in.
So yes, it's unfortunate that states like North Carolina and Florida have had their ballots co-opted by dominating conservative political actors who couldn't care less about the people filling them out. But it's also the predictable route for legislators that otherwise couldn't get this shit done on their own.
Thankfully, enough people are paying attention to politics in a post-2016 world that the fights mounted against these rightward shifts have been formidable. We'll find out in a few hours whether or not they're successful in their efforts to simply maintain the fairly horrifying current standards—or if the left can succeed in using the ballot to further progressive goals.

Now stop reading, go vote if you haven't already, and for everyone except the fine folks in Chester County, hit up your local haunt and pray to God that your fellow citizens don't fuck it up.
Correction, 1:07 p.m. ET: This post initially stated that Issue 1 in Ohio concerned the legalization of medical marijuana. It has been updated to reflect that Issue 1 will be a vote to reduce sentencing for non-violent drug-related offenses.