Prior to the University of Alabama football team's thrashing of the Kentucky Wildcats, 34–6, a few dozen students remained seated while their band played the national anthem.
Michael Coates, a student who was part of the protest, told the Alabama student newspaper, The Crimson White, that the action was to protest racial injustices in the United States.
Two days later, the act of solidarity remains a heated point of discussion on campus. In a post on the large (40,000+) Alabama football ticket exchange Facebook page, one student, Jaylen Williams, posted a link to an article about the protest and wrote a message of support.
"This post shows what's great about the University of Alabama," Williams wrote. "These students are bringing awareness to a systemic issue in our country."
G/O Media may get a commission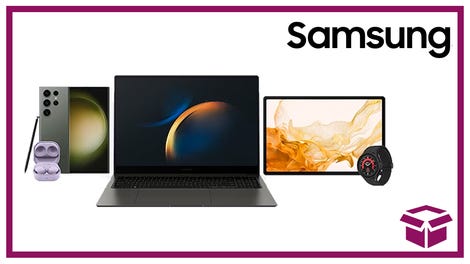 24 hour deals
Discover Samsung - Daily Deal
The post was largely met with positive reactions. One student, however, derailed the conversation with racial epithets and death threats.
Jamal Commander, a junior at Alabama majoring in mechanical engineering, told Fusion that after seeing students on the Facebook post dredging up common conservative talking points like "black-on-black crime" and disrespect for the flag, he felt compelled to comment himself.
"Proposed solution. Here's an (idea)," Commander wrote in one comment. "Let's start listing reasonable solutions to stop the killing of unarmed individuals."
A person posting by the name Ryan Parish, identified as a student at Alabama, responded to Commander's comments and then messaged him directly on Facebook.
"I'll kill you nigger don't speak to me," Parish wrote in a direct message to Commander, who posted screenshots of their conversation to Twitter on Tuesday night. By Wednesday morning, they'd been shared by thousands, including prolific New York Daily News writer Shaun King.
The university issued a statement on their Facebook page on Wednesday that read, in part, "The University does not condone the use of hostile language or threats of violence in any situation. Proper authorities are being notified about recent social media posts, and incidents will be addressed." The university did not confirm whether the statement was made in direct response to the comments Parish made.
Attempts to reach Parish for comment were unsuccessful, and Facebook and Twitter accounts associated with his name have since been deleted.
Since the start of the fall semester, college campuses have been inundated with racist incidents on social media. At Kansas State,  Albright College, and Quinnipiac, pictures of students with implied blackface resulted in discipline for some of the students involved. At Michigan, alt-right types hung fliers encouraging white women not to date black men. And at Belmont, a student left school after a Snapchat photo leaked of him calling a series of protesting Philadelphia Eagles players "piece of shit niggers."
Update: In a statement this afternoon, Alabama announced the student referenced in their previous statement has been "suspended and removed from campus."
Michael Rosen is a reporter for Fusion based out of Oakland.