Authorities in Dorchester County, South Carolina had only the best intentions in mind.
An outbreak of the Zika virus had been reported in the area, and in an effort to combat the disease, local officials took to the sky for an aerial insecticide assault on the mosquitoes that carry the deadly virus. But it appears they did not think about what the broader impact of their war on bugs would be, because they wound up killing millions of honeybees—and that's bad both for the bees (RIP) and for the wider world.
According to NBC affiliate WCBD News 2, the decision to conduct the August 28 aerial spray of a mosquito-killing insecticide came after a handful of travel-related Zika infections were reported in and around the town of Summerville. County officials had previously sprayed insecticides from moving trucks. Local beekeepers reportedly claimed that they were not informed of this aerial spray and instead were ambushed with the discovery to discover millions of their bees were deceased.
Flowertown Bee Farm and Supplies, a local apiary, lost 46 hives, and over two million bees as a result of the county's spray effort. Speaking with local CBS affiliate WCSC Live 5 News, Flowertown co-owner Juanita Stanley described the extent of the damage, saying, "all of my equipment is contaminated, my honey is contaminated, my cone is contaminated, I'm totally shut down here."
Video posted by Flowertown offered glimpse at one of the Farm's ruined hives:
Andrew Macke, another local beekeeper, also lost several hives. "I was angry that day, I just couldn't wrap my head around the fact that we spray poison from the sky," Macke told News 2. Nevertheless, Macke was optimistic, telling the station that this could be turned into a "teachable moment, how important bees are to the environment and how unhealthy it is to aerial spray a pesticide."
G/O Media may get a commission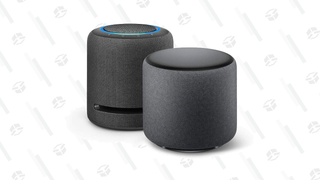 25% off - Prime Exclusive
Echo Studio + Echo Sub Bundle
Naled, the chemical used in Dorchester, kills mosquitoes on contact, and has been in rotation for over 50 years. On its website, the Environmental Protection Agency explains that while not harmful to humans when applied correctly, Naled can be dangerous for honeybees. But, the agency said, "applications made between dusk and dawn, while bees are not typically foraging, can reduce exposure to honey bees." To that end, the EPA also recommends keepers cover their hives, or remove them to a different location altogether, to further limit contact with the insecticide.
According to the Miami New Times, Naled was used to combat Florida's Zika outbreak earlier this summer, as well as in Puerto Rico. Despite the EPA's assurances in the United States, its use is banned in the European Union out of fears that unchecked exposure could be harmful to children.
This past June, environmental advocates delivered over two million dead bees, and a petition with five million signatures, to the Washington DC headquarters of the EPA in an effort to highlight the adverse effects pesticides have had on bee populations, and the Earth's ecosystem as a whole.
In a press release, County Administrator Jason Ward stated that notices of Dorchester's aerial spray were, in fact, shared with local news outlets and posted across social media in the days prior to the event. What's more, while no additional aerial sprays are scheduled for the county currently, authorities will provide at least three to five days of advance notice. According to News 2, soil and honey samples have been collected by officials at Clemson University to learn more about the bees' deaths.
Keepers who lost hives in this aerial spray have been encouraged to reach out to a designated county official.