The Michigan branch of the American Civil Liberties Union is hoping to stop 38th District Judge Carl Gerds III from continuing his "pay or stay" approach to minor infractions, a practice the ACLU says is unconstitutional.
On Monday, the ACLU appeared in the Macomb County Circuit Court to petition for the circuit court to take power from Gerds, who the ACLU says has shown a pattern of sentencing those who can't pay fines to prison, even when the infractions are minor. The case is especially poignant because Gerds is the only judge in Eastpointe, Michigan, a city in Macomb County — where a man who did not pay his fine for a traffic violation died in jail.
The ACLU has long been concerned over the treatment of poor Macomb County residents by Gerds. In July, the nonprofit organization filed a complaint against Gerds on behalf of Donna Anderson, a single mother who couldn't afford to pay a $455 fine over her unlicensed dogs and feared Gerds would sentence her to prison.
In the complaint, the ACLU described Gerds' "pay or stay" habits, which the nonprofit considers to be unconstitutional:

Judge Gerds has a general practice of imposing sentences that require defendants to go to jail immediately unless they pay fines, fees and costs in full on the day of sentencing… Judge Gerds has a general practice of not conducting an indigency hearing or otherwise assessing defendants' ability to pay before imposing such sentences… Judge Gerds has a general practice of not allowing defendants to pay their financial obligations over time or to enter into payment plans with the court, nor does he allow indigent defendants to perform community service in lieu of making payments.
G/O Media may get a commission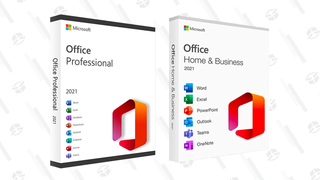 89% off
Microsoft Office Professional 2021 Lifetime License
In Anderson's case, a higher court stepped in to make sure Gerds didn't receive a jail sentence over the infraction. But broader action wasn't taken against Gerds who, according to the ACLU, has repeatedly doled out prison sentences to people who can't afford to pay fines.
In September, the ACLU asked for a ban on Gerds policy. ACLU attorney Dan Korobkin explained at the time, "a two-tier system of justice: persons of means pay money and remain free, whereas poor people who are unable to pay go to jail."
The subsequent hearing took place on Monday morning, and was inconclusive. Gerds' lawyer, Tom Rombach, said Gerds is now "doing good faith payment plans," and Circuit Judge James Maceroni said that, "Eastpointe is not the only court in Macomb County that regularly employs pay or stay programs," and added, "There's pressure from all ends. Judge Gerds is not alone in doing this."
The Detroit Free Press reported that Maceroni did not ultimately issue a ruling, and that the case will be picked up again in January.
Danielle Wiener-Bronner is a news reporter.