Donald Trump's plans to deport 11 million undocumented immigrants in a way that's "very humane" and "very nice" would be more accurately described as very unconstitutional, according to an analysis by the American Civil Liberties Union.
A group of 12 ACLU lawyers studied Trump's immigration proposal and found his plans for a two-year mass deportation would be in violation of the fourth, fifth and fourteenth amendments of the Constitution.
"Since immigration agents would inevitably resort to racial and ethnic profiling to carry out their orders, they would violate Fifth and Fourteenth Amendment guarantees of equal protection under the law," reads the ACLU's analysis of Trump's immigration plan.
"By our analysis there is no conceivable mechanism to make this round-up possible without violating the civil liberties of Americans and immigrants," said ACLU executive director Anthony D. Romero, during a press call ahead of the report's release Thursday night.
Romero said Donald Trump's "deportation scheme" would also violate the Fourth Amendment prohibition "against unreasonable searches and seizures." He said a mass roundup on that scale would inevitably lead to tactics such as suspicionless interrogation and arrests, warrantless searches of workplaces or homes, unjustified traffic stops, and door-to-door raids in immigrant neighborhoods.
G/O Media may get a commission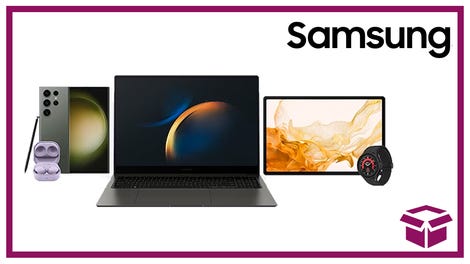 24 hour deals
Discover Samsung - Daily Deal
"If that day comes, make no mistake: We'll be seeing him in court," the ACLU director said in an opinion piece published in the Washington Post on Wednesday.
The ACLU also found Trump's proposed ban on Muslim U.S. citizens from entering the country in stark violation of due process and equal protection under the Fifth Amendment.

Ready to Challenge Trump's Folly
In addition to being unconstitutional, conducting a mass roundup of 11 million people in two years is also a wildly unfeasible task. The ACLU immigration analysis cites a study that found the U.S. government would have to "monumentally" expand its capacity to apprehend and detain people, as well as build more than a thousand new immigration courts.
"Trump's mass deportation scheme would mean arresting more than 15,000 people a day on immigration charges, seven days a week, 365 days a year," according to the study, citing findings from the American Action Forum, a nonpartisan D.C. based think tank.
Romero said lawyers are standing by, just in case.
"The ACLU and its more than 300 attorneys in all 50 states, Puerto Rico, and Washington, D.C., stand ready to challenge and impede implementation of his unlawful proposals, should he attempt to see them through."
The ACLU released its analysis of Trump's proposals just days ahead of the Republican National Convention.
Romero said a similar analysis of Hillary Clinton's proposed policies and their implications for civil liberties would be released in the coming weeks. He said the ACLU was studying Clinton's proposals on surveillance, torture and that they were "deeply troubled" by some of her immigration plans.
"There are a number of places where we are deeply troubled especially on [Clinton's] position statements around immigration and the deportation crisis confronting Central American families, Romero said.