On Thursday, Google revealed Code Next, a new initiative aimed at "cultivating young Black and Hispanic tech leaders." As part of its effort to increase diversity both within its own company and the tech industry at large, Google will open two labs, one in Oakland, California and another in Harlem, New York. The Oakland lab is now open with the Harlem location following in early 2017.
The free program accommodates 70 students at each site and offers coursework and mentoring in 3D modeling, 3D printing, game development, robotics, coding languages, and engineering. Talking to USA Today, April Alvarez, Code Next's student experience program manager, said students are encouraged to follow their interests and create projects that are "personally relevant to their own lives."
Nilka Thomas, Google's director of Diversity and Inclusion, said in the blog post revealing the project that exposing students to the "possibilities" of a career in computer science is essential to diversifying the next generations of coders:

Our research shows that 51 percent of Black students and 47 percent of Hispanic students don't have access to computer science (CS) classes in school. Without this access, students are unable to discover an interest in computer science or be inspired by the possibilities that come along with it. Code Next fills this gap with a curriculum to get students started, and provides opportunities that may have been otherwise out of reach.
G/O Media may get a commission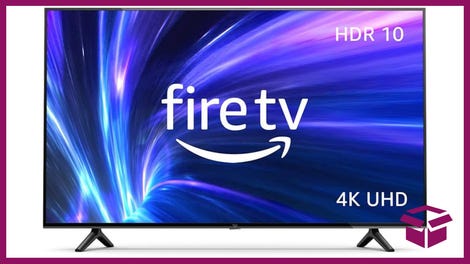 42% Off
Amazon Fire TV 50" 4K Smart TV
Students are nominated for the program either through local middle schools or one of Google's partner organizations, like Black Girls Code.
Google is developing both labs in collaboration with MIT's Media Lab. Colin "Topper" Carew, a Black Yale-educated visiting scholar at MIT, revealed a long term goal of making the curriculum open source for educators across the country.
"We have a commitment to the idea of creating a new generation of computer scientists, inventors, innovators and tech leaders," Carew told USA Today. "One day this will be available on an open-source basis to the world so that thousands upon thousands of young people, like the young people we are seeing who are the dreamers in Code Next, will be able to be the beneficiaries of the work we are doing."
In January of this year, Google ran a pilot version of the program, offering training to 70 Oakland students. Wired reports that 86% of the inaugural class was Black and Latino, in stark contrast to the demographics of its own company where Black and Latino employees make up only 4%. In the blogpost, Thomas said Code Next heralds a major shift towards diversity, both in the company and the tech community at large.
"Looking out over a crowd of 30 young people coding, white-boarding, and 3D printing—all while celebrating each other's company—convinced me that Code Next has power to transform both our industry and the communities in which we live," she wrote.