If you fly to Venezuela, you might want to wrap your luggage in plastic, put a few extra locks on your bag, or handcuff your suitcase to your wrist.
Forty-two employees at the Simon Bolivar International airport in Caracas have been arrested in the first four months of this year for attempting to steal items from passengers' suitcases, according to a release from airport officials.
In addition to the thieving luggage mishandlers, Venezuelan authorities have arrested more than 100 other people at the airport for stealing suitcases, trafficking drugs, or attempting to sell local currency to foreigners at black-market rates.
Officials said they have "dismantled" 24 luggage-lifting gangs this year alone. And the crime isn't limited to baggage claim carousels; the airport gangs have also been breaking into cars parked outside the terminal.
Airport crime has become such a big concern in Venezuela that the government-run airline Conviasa had to confront rumors — believable only in Venezuela — that 60 people were robbed aboard a domestic flight last week.
G/O Media may get a commission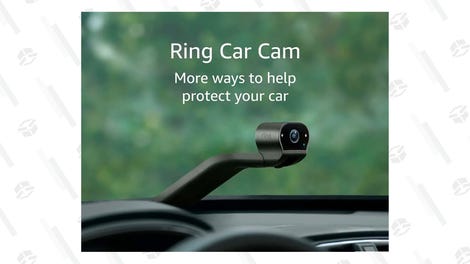 Even before you can get your bag stolen at the airport, just getting to Venezuela has become increasingly difficult due to a reduced number of international flights, a problem that has come about thanks to the country's strict currency controls.
New visa requirements for U.S. travelers, implemented as a tit-for-tat response to the Obama administration's recent sanctions against seven members of the Maduro government, also mean that you must plan ahead before getting on a flight.
The government says it has bolstered terminal safety by hiring 129 additional airport security officers over the past six months. But violent crime is rampant throughout the country.
Venezuela's homicide rate has nearly quadrupled since 1999, according to civil society group the Venezuelan Violence Observatory. The government disputes these figures, but hasn't shared its own homicide stats for years.
Still, if you can get manage to get to the country, and make it through the airport with your luggage in hand and without getting ripped off by a black-market money changer, Venezuela still has dozens of beautiful sites to see for the adventurous traveller. Buen viaje!
Manuel Rueda is a correspondent for Fusion, covering Mexico and South America. He travels from donkey festivals, to salsa clubs to steamy places with cartel activity.