Any remaining doubt that too many Alabama Republicans think being a Democrat is worse than being an accused pedophile was put to rest on Friday.
GOP Gov. Kay Ivey admitted that while she doesn't "disbelieve" several women who have accused U.S. Senate candidate Roy Moore of sexually assaulting or harassing them when they were teenagers decades ago, she still plans to vote for Moore on Dec. 12.

"I will cast my ballot on December the 12th, and I do believe that the nominee of the party is the one I'll vote for. I believe in the Republican Party and what we stand for, and most important, we need to have a Republican in the United States Senate to vote on the things like Supreme Court justices," Ivey said, while answering reporters' questions outside the governor's mansion. "So that's what I plan to do is vote for the Republican nominee Roy Moore."

Asked if she would be proud of that vote, the governor responded, "Yes, I'm proud to vote, and I hope every Alabamian will be proud to cast their vote."

A reporter then asked if Ivey believed the women who brought multiple accusations against Moore, which he continues to deny, to which she responded, "I certainly have no reason to disbelieve any of 'em."

G/O Media may get a commission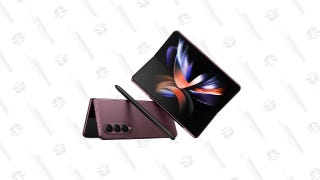 Save Up to $300
Galaxy Z Fold4
Which leaves us very little left to ponder regarding the depths to which many in the Republican Party have sunk these days. That's not to say all Republicans are cool with alleged pedophiles among their ranks. Earlier this week, the Republican National Committee cut its financial support for Moore and pulled its paid canvassers from the state. And some Republican senators vowed to vote to expel Moore from the Senate should he win the upcoming election.

Nevertheless, on Thursday, state Republican Party Chairman Terry Lathan issued a statement saying the state's GOP would continue to support Moore, who is 70.

"The ALGOP Steering Committee supports Judge Roy Moore as our nominee and trusts the voters as they make the ultimate decision in this crucial race," Lathan said, according to AL.com. "Judge Moore has vehemently denied the allegations made against him. He deserves to be presumed innocent of the accusations unless proven otherwise. He will continue to take his case straight to the people of Alabama."

Last weekend, a poll of registered voters in the state found that 29% of those surveyed were more likely to vote for Moore following allegations that he initiated sexual encounters with teenagers as young as 14 when he was in his 30s. Additionally, 33% said the allegations made "no difference" in their voting decision.
As for Ivey, don't think she made the decision lightly.

"There's never an excuse for, or rationale for, sexual misconduct or sexual abuse," she said. "It bothers me."

Apparently, not enough.

Watch: