Former Alabama Supreme Court Judge Roy Moore would like the voters in his state's upcoming Republican Senate primary to know that he is NOT racist—a point he made using some extremely racist language.

During a campaign speech delivered on Sunday, Moore decried the state of race relations in the country, telling onlookers (emphasis mine):

We were torn apart in the Civil War—brother against brother, North against South, party against party. What changed?

Now we have blacks and whites fighting, reds and yellows fighting, Democrats and Republicans fighting, men and women fighting. What's going to unite us? What's going to bring us back together? A president? A Congress?
You can watch the comments starting at around the 0:50 mark in video of the speech:
Because if there's one thing that will improve America's already-fraught relations, it's referring to two historically marginalized communities as "reds" and "yellows."
G/O Media may get a commission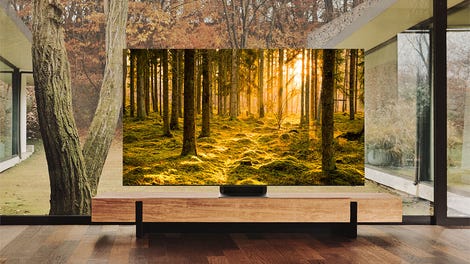 Up to 40% off
Samsung Smart TVs
Moore, who was removed from Alabama's Supreme Court after ordering state judges to ignore the U.S. Supreme Court's ruling that made same-sex marriages the law of the land, did not immediately respond to Splinter's request for comment on Monday afternoon.
Update, 9/19—8:05 AM: A representative from Judge Moore's campaign emailed Splinter the following statement, which Moore also tweeted late Monday evening:
Red, yellow, black and white they are precious in His sight. Jesus loves the little children of the world. This is the Gospel. If we take it seriously, America can once again be united as one nation under God.