It didn't take long for the terrorist attack in Paris to turn into a political fight in the United States. Republicans have used the slaughter to criticize Democrats and President Obama on everything from foreign policy to gun control.
But the loudest arguments have been about the administration's policy of accepting, after careful vetting, a small percentage of the refugees fleeing war and famine in Syria. And the rhetoric from the Republicans running for president is not exactly in the spirit of welcoming the tired, the poor, and the huddled masses yearning to breathe free.
Here's a rundown of where the candidates stand.
Ted Cruz: Keep the Muslims out
The junior senator from Texas just introduced a bill in the Senate to ban any Muslim refugees from Syria. It is not clear how the U.S. would apply such a religious test to people seeking safe harbor. Cruz was also asked this week how he reconciles his position with his own father's experience as a Cuban refugee. His answer boiled down to saying that his father was different because he didn't practice "radical Islamism." That response is odd, especially given that, like many Syrian moderates seeking refuge, Cruz's own father once found himself allied with radicals in a fight against despotism.
Mike Huckabee: Put them in the dorms at Mizzou
Huckabee accomplished the impressive feat of crafting a refugee policy based entirely on right-wing Facebook memes. On Fox News Radio on Sunday, he said this about his plans for Syrian refugees: "Heck, we may take them to the University of Missouri. … A lot of the students are so stressed out from feeling unsafe because somebody said a word they didn't like that they are not using their dorm rooms anymore. Maybe we can put them there." Huckabee also pondered why refugees never end up living in neighborhoods where "limousine liberals" live, and he complained that refugees were not being resettled in "Chappaqua," "Vermont," and "Baltimore," the homes of the three Democratic presidential candidates.
G/O Media may get a commission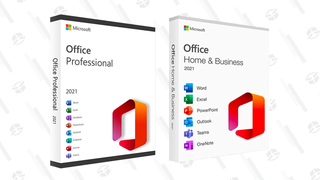 89% off
Microsoft Office Professional 2021 Lifetime License
Donald Trump: Put them in camps
Trump explained his plan for Syrian refugees at a rally in Tennessee: "In Syria, take a big swatch of land, which, believe me, you get for the right price, OK? … What I'd like is build a safe zone … build a big, beautiful safe zone, and you have whatever it is so people can live, and they'll be happier." It is unclear whether Trump knows about the hundreds of thousands of displaced people already living in refugee camps around Syria. Trump has also not yet said whether or not he attempt to make the Syrian government pay for his "big beautiful safe zone."
Chris Christie: Don't suffer the little children, let the little children suffer
Christie told conservative radio host Hugh Hewitt on Monday that he would not accept any more Syrian refugees. When the host pressed him, and asked whether that applied to "orphans under the age of 5," Christie replied: "I do not trust this administration to effectively vet the people who are supposed to be coming in in order to protect the safety and security of the American people, so I would not permit them in." Asked about that comment later, Christie doubled down: "The fact is that we need for appropriate vetting, and I don't think that orphans under 5 should be admitted to the United States at this point."
Marco Rubio: No more refugees because background checks stopped working over the weekend
The senator abandoned his previous support for taking in Syrian refugees, telling ABC's George Stephanopoulos that the United States can't perform sufficient background checks. "Listen, the background checks are required now," he said on ABC's "This Week." "The problem is we can't background check them. You can't pick up the phone and call Syria, and that's one of the reasons why I said we won't be able to take more refugees. It's not that we don't want to, it's that we can't." Curiously enough, Rubio has always maintained that refugees should be thoroughly vetted before entering the United States, and before last week he did not appear to think that the background checks were impossible.
Ben Carson: Stop funding refugee resettlement and spy on the ones who are already here
The retired neurosurgeon sent a letter to House Speaker Paul Ryan and Senate Majority Leader Mitch McConnell urging them to take up legislation that "terminates all public funding for any ongoing federal programs that seek to resettle refugees and/or migrants from Syria into the United States, effective immediately." He then told CNN, about the more than 2,000 Syrian refugees already in the country, that he would "watch them very carefully, that's for sure. I would certainly stop any further ingress."
Jeb Bush: Christians get special help
Instead of barring Muslims, the former Florida governor wants to give "special" help to Christians. He told CBS on Sunday: "I do think there is a special important need to make sure that Christians from Syria are being protected because they are being slaughtered in the country—and, but for us, who? Who would take care of the number of Christians that right now are completely displaced?"
Rand Paul: No more refugees from Syria, or 29 other countries while we're at it
Not to be outdone by his Republican colleagues, the senator introduced legislation that would bar the U.S. from accepting any refugees "from about 30 countries that have significant jihadist movements." In addition, Paul's legislation would also ban people in these countries from "obtaining visas to immigrate, visit, or study in the U.S."
John Kasich: Did I say vet them carefully? I meant keep them all out
In the wake of the attack on Friday, the Ohio governor looked like he was going to maintain his support for vetting and accepting refugees from Syria. By the end of the weekend, Kasich had joined at least 22 other governors in calling for the Obama administration not to accept any more refugees.
Bobby Jindal: No more refugees in Louisiana, by decree
While many Republican governors called on the Obama administration to stop accepting Syrian refugees, Jindal went so far as to issue an executive order barring new Syrian refugees from being resettled in Louisiana. He cited powers given to the governor "during times of emergency" under the Louisiana state constitution. Local law professors were dubious of the constitutionality of Jindal's move, with one claiming that a number of legal factors effectively "nullify" the governor's order.