Almost every state in the union is refusing to hand over a wide range of information about their voters requested by the White House's so-called "election integrity" panel last week—a group many outside observers fear was set up to give the Trump administration an excuse to enact voter suppression.
Last Wednesday, Kansas Secretary of State Kris Kobach, the vice-chair of the Presidential Advisory Commission on Election Integrity, sent out a memo to all 50 states that requested they hand over a slew of voter data, including names, party registration, Social Security numbers, military history, and voting history. According to the memo, the information collected by the committee would eventually be made public. The Department of Justice also sent a similar request.
As of today, though, 44 states have refused to share certain kinds of information with the commission, CNN reported. Some have flat-out refused to cooperate at all, while others have agreed to comply with just some parts of the request.
Trump, it seems, has noticed. Last Friday, he tweeted out allegations that states were trying to hide information from "the very distinguished panel."
G/O Media may get a commission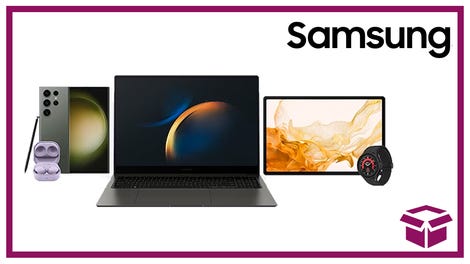 24 hour deals
Discover Samsung - Daily Deal
The negative feedback has cut across party lines, and some of the responses from states have been nothing short of delightful. Virginia and California were the first states to turn down the White House's request. Many others, like Colorado, said they would be happy to supply information that was publicly available, but wouldn't divulge confidential data.
But the most colorful response goes to the state of Mississippi, whose Republican Secretary of State, Delbert Hosemann, said of the request: "My reply would be: They can go jump in the Gulf of Mexico, and Mississippi is a great State to launch from."
Hosemann added, "Mississippi residents should celebrate Independence Day and our State's right to protect the privacy of our citizens by conducting our own electoral processes."
The commission, headed by Vice President Mike Pence, was created by Trump in May, after he falsely claimed that millions of non-citizens had voted in the 2016 election.

But for a commission that supposedly seeks to bring clarity to the voting process, the group appears to know perilously little about nationwide voting privacy laws.

According to CNN:
"Every state that responded to the commission's letter said it could not provide Social Security numbers ... Others said they consider information such as birth dates and party affiliations to be private."
Many voting rights advocates are concerned that this information will be used to disenfranchise voters of color. Several notable officials involved in the effort, including Kobach and Attorney General Jeff Sessions, have a history of voter suppression. But as Jessica Huseman of ProPublica noted, the sloppy execution of the letter is also a concern:
"You'd think there would want to be a lot of thought behind security and access protocols for a national voter file, before you up and created one," said Justin Levitt, a professor at Loyola University School of Law and former Department of Justice civil rights official. "This is asking to create a national voter file in two weeks."

Several experts also told Politico that the data request would be a "gold mine" for hackers.
UPDATE, 5:27 PM: Kobach released a statement addressing the state responses to the commission's request.
In it, he claims that reports that 44 states have refused to fully comply with the administration are "fake news."
"At present, only 14 states and the District of Columbia have refused the Commission's request for publicly available voter information," wrote Kobach, adding that 20 states have agreed to provide "the publicly available information requested by the Commission." Another 16 states, he says, are reviewing which information they can release.
It's worth noting that the "patently false reports" Kobach is referring to have explicitly stated that 44 states have refused to fully comply with the White House's request for voter information. This would be consistent with Kobach's claim that a reported 36 states are complying in some form, by giving some version of voter data that doesn't conflict with the individual state's laws.
Whether Kobach genuinely doesn't understand what it means to fully comply or is trying to spin what has been a devastating news cycle for the commission is up for debate.