The corner store is a fixture in communities around the country, providing basics (and backdrop) to every day life.
With her Canon EOS Rebel T3i , 27-year-old Amaris Castillo began documenting Bodega Stories,  focusing on the lives of the people who frequent her parent's store in St. Petersburg, Florida. She profiles the regulars, uploading their images and stories as a small way to document the inner lives of everyday people. From former political prisoners to tattooed barbers, each story is a tantalizing glimpse  into the lives of the store's patrons.
Rosa Maria Perez
Rosita, as she's known by those closest to her, works at Amaris' parents' Saint Petersburg, FL, business – Orlando Latin Market. Her radiant smile and sweet demeanor is what drew Amaris to interview her for Bodega Stories.

Before Perez landed, her family in the U.S. had asked what she wanted for her first meal here. Perez laughed as she recalled asking for soup with all the fixings — noodles, pork, chicken and vegetables.

"In Cuba, you can never find everything you want to eat in a day — it's a lot of work to compile all the ingredients together," she said, her laugh growing. "I ate it with so much pleasure."
G/O Media may get a commission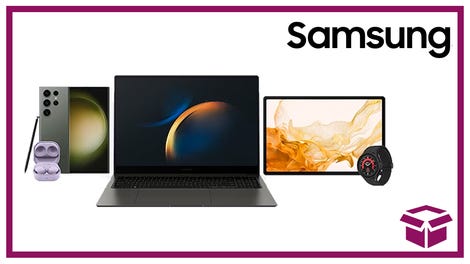 24 hour deals
Discover Samsung - Daily Deal
Rosita spoke to Amaris about missing her three children who stayed behind in Cuba, but stressed that she doesn't regret her decision to come to the U.S. She agreed to be photographed behind the bodega. "I couldn't help but think afterwards how much she stood out against the dreary grey background – to me, it felt symbolic of her cheerful disposition in this new world," says Amaris.
Santos Mirabal
Amaris met Santos Mirabal one afternoon in late November 2014 by the olive oils and tomato sauces in Orlando Latin Market. During their conversation, she learned he's a former political prisoner from Cuba.

Santos Mirabal became a political prisoner in Cuba at 12 years old — the youngest prisoner in the country at the time, he said.

His face looked grim, eyes tired as he stood inside Orlando Latin Market on Saturday.

"You've got to live it to know it," the 60-year-old said about his incarceration, which he said lasted nearly two decades.
"Mirabal's face was grim and eyes tired as he spoke to me about that difficult time in his life – his story could be seen in his face," says Amaris. "I appreciated so much his willingness to share his personal story with me. Since he spoke so clearly about that chapter in his life, I could tell Cuba remains in his consciousness. Mirabal told me you can never yank Cuba out of your heart. 'You die Cuban,' he said."
Benito Hernandez
Amaris has known Angel Benito Hernandez, known as simply Benito, for years. He's a regular at her parents' bodega and often sits outside with other men to talk for hours – all engaged in spirited conversation.

"Here I am with my friends," the 78-year-old said, pointing to his left in their direction. "I have fun here, jugando — playing, laughing."

They all poke fun of one other, Benito said. The teasing never turns ugly, though.

"We all understand one another," he said with a smile.
He said it reminds him of Cuba.