The United States, the richest country on Earth, is not particularly fussed about providing for all its citizens. In fact, it actively does not care about many of them. The only country to have sent guys to the moon and back, multiple times, has also only managed to come up with a patchwork system of social services and programs, which have gaping holes leaving millions to fend for themselves. In our semi-dystopian, Black Mirror-ish present, websites like GoFundMe have taken on the function of raising funds to patch up those holes with the weakest kind of social duct tape: ad-hoc, one-off charity, with processing fees skimmed off the top.

Almost half the money raised on that site goes towards medical treatments, with people raising money to pay for their child's leukemia treatment or their mother's terminal cancer. Others raise money for teachers to buy books and pencils, or to provide housing for the elderly. Not all of the site is this—some of it is raising money for a teen's gap year or a Little League team—but it is, undeniably, a platform for the desperate to raise money for things the government should provide.
The latest galling entry in America's book of societal failures: children shivering in their classrooms in Baltimore, where old and decrepit heating systems in dozens of buildings have failed. A GoFundMe campaign started by Samierra Jones, a senior at Coppin State University, to buy space heaters and warm coats has raised over $44,000. Former NFL linebacker Aaron Maybin, who now teaches in Baltimore and who has posted about the campaign online, told CNN some of his students don't have their own coats.
Other Baltimore-area teachers posted about the conditions on Twitter, with one saying the heating systems began blowing cold air. She posted a picture of her students sitting in the cold, in their coats, hoods over their faces, trying to work.
G/O Media may get a commission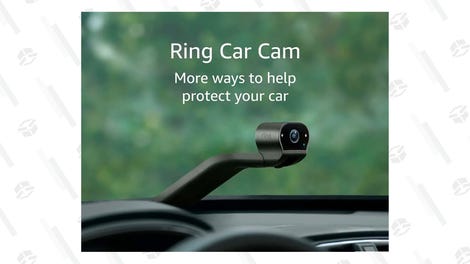 According to the New York Times, about 60 schools, or one-third the total number of Baltimore schools, were affected. Schools were open Wednesday but closed Thursday and remained closed today.
This is not an unforeseeable accident or a fluke of an especially cold winter. It is the result of years of neglect. As the Baltimore Sun reports today, funds that were appropriated and provided to the city's school system, including those specifically for heat maintenance, had to be returned to the state government. Baltimore schools "have lost out on roughly $66 million in state funding for much-needed repairs after approved projects ran afoul of state regulations meant to prevent waste." The former director of the state's Public School Construction Program David Lever told the paper that the problem was particularly bad with school heating and HVAC systems, saying, "either the project would be so delayed it would meet up against a rule that said that funds have to be encumbered within two years, or the school system would discover they hadn't asked for enough money."
This isn't just a bureaucratic headache, the kind that slows down all government projects. It's the specific result of a set of choices that punishes the poorer schools. As the school system's chief of staff told the paper:
Perkins-Cohen acknowledged Baltimore schools have substantially higher amounts of revoked funds than other school systems. But she said that was a function of the system's poverty.

Other school systems — such as Baltimore County and Montgomery County, which are better funded by their county governments — have money up front to fund repairs to their buildings. They then ask the state for reimbursement. Baltimore City, whose local government contributes much less for repairs, is forced to estimate the future cost of projects. That leads to mistakes and rescinded funds, she said.

"We get hit twice for being poor," she said. "We can't forward fund the projects, and then projects end up being delayed and not funded. $66 million over eight years — that's a lot of HVAC systems that didn't get funded."
And because the buildings are already older and more decrepit, they're more expensive to fix—"like an old car," Lever said.
Children should not have to sit in classrooms at temperatures below 40 degrees. Their knuckles should not grow stiff and painful around their pencils when they're learning to write. That should be the least we can ask of American society.
A set of choices got us to this point. We chose to fund public schools according to the wealth of the communities they serve. We chose to let our children shiver if they were born in the wrong place or to the wrong people, while the lucky, the rich, stay warm. Maybe it's time to steal their fire.