If you're looking for help with a job application, you might want to ask Warren Christopher Clark, a Houston man who went to Syria to join ISIS. Clark has apparently been captured by an American-backed militia on the battlefield, according to the New York Times. The 34-year-old was notable for sending the terrorist organization a professional resume and cover letter before joining.

Clark had apparently worked as a substitute teacher in Texas, and told the Islamic State the experience would be helpful.
"Dear Director, I am looking to get a position teaching English to students in the Islamic State," Clark allegedly wrote in a letter found in an Iraqi house used by ISIS.
"I believe that a successful teacher can understand a student's strengths and weaknesses," he added, "and is able to use that understanding to help students build on their understanding of the English language."

G/O Media may get a commission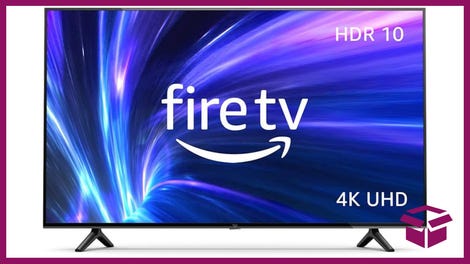 42% Off
Amazon Fire TV 50" 4K Smart TV
From the Times:
A University of Houston graduate, Mr. Clark moved to Saudi Arabia to teach English and then taught English for three months in Turkey, according to documents recovered in a house in Mosul, Iraq.

Mr. Clark's résumé ends in June 2015, indicating that he probably joined the Islamic State after that. [...]

The militia that announced Mr. Clark's capture, the Syrian Democratic Forces, said he had been seized along with a man they described as another American, Zaid Abed al-Hamid. The militia said it had also detained other foreign fighters, including citizens of Ireland and Pakistan.
Clark is only the fifth American ISIS recruit known to have been captured by militias in Syria and Iraq. In total, 14 Americans have been extradited from the Middle East back to the U.S. after joining ISIS.
"The number is minuscule," Seamus Hughes, the deputy director of George Washington University's Program on Extremism, told the Times. "To put it in context, the Brits are talking about hundreds of returnees."
The other captured man, al-Hamid, may not be American. His name appears on a list of Trinidadians who have joined ISIS, and he was arrested in 2011 in Trinidad as part of a reported plot to kill the country's prime minister.
Col. Scott Rawlinson, a spokesman for the American military coalition in Iraq, told the Times he was "unable to confirm this information [about the captured men] at this time."
"The incident is under investigation," he added.
Last month, President Trump announced that he planned to quickly withdrawal American troops from Syria, causing Defense Secretary James Mattis to resign. Today, national security adviser John Bolton revised Trump's statement, saying that the pullout of troops was conditional on defeating ISIS and protecting the Kurds. Trump, for his part, said before Christmas that he's already defeated ISIS.