This is not one of the Environmental Protection Agency's prouder moments.
A team from the federal agency accidentally released a million gallons of toxic wastewater into the Animas River, a tributary of the Colorado River. As a result, the river water has turned a bright Tang-y orange color. The EPA had been working to clean up an abandoned mine in southwestern Colorado when it released the wastewater.
The polluted river water is filled with sediment and dissolved metals. No one's sure exactly how toxic the contents are to human beings, but Colorado's La Plata County has closed the river to the public to be safe. It's difficult to know at this point the larger effect this will have on the environment of the region, but it's a safe guess that probably nothing good will come of it.
The Animas River runs through the downtown of Durango, Colo., a popular tourist destination, and is a major source of the city's drinking water. The Durango Herald reports that the city has stopped pumping water out of the river to be safe, and that there's been a run on local grocery stores for bottled water.
The Herald also made this video, explaining the origin and effects of the toxic plume.
G/O Media may get a commission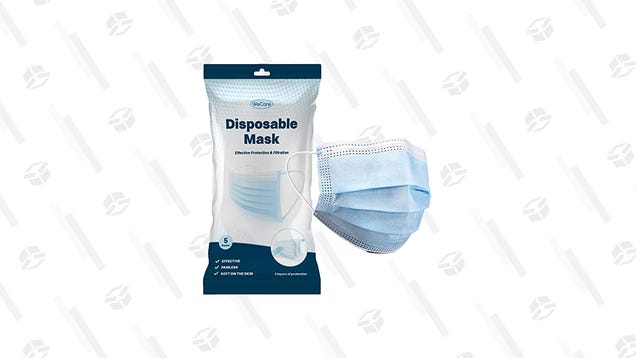 WeCare Disposable Masks With Elastic Earloops- 5 Pack
At this time of year, the Animas is usually filled with fishers, kayakers, white water rafters and people floating down lazier river bends in inner tubes. This is a rough way to kick off August, especially since school is back in session August 25.
I lived downriver of Durango for four years in Farmington, N.M, where the Animas is one of three rivers that flow through the town. In the middle of the high desert, it's hard to overestimate how important the river is to the environment, economy and sanity of the region. Here's hoping the effects of this disaster are quick and easily-remedied.
But for now, stay out of the water.