University Charter School is a new school in Sumter County, AL. It opened for classes on Monday. It has enrolled more than 300 students, from kindergarten through eighth grade. And it's the county's first integrated school in its entire history. Yes, you read that right.
More than half of the students at University Charter School are black, and just under half are white. This is the closest any local school has come to representing the county's racial demographics, according to AL.com.
University Charter School will also be Alabama's first rural charter school. "We're grounded in our community," UCS head Dr. J. J. Wedgeworth told WTOK Newscenter. "So the kids learn a lot about where they are and where they live."
According to AL.com, the reason for the highly delayed racial integration is the presence of racially segregated private schools in the county:
When the federal courts demanded Alabama integrate public schools in 1969, 15 years after the Brown v. Board decision ending segregation, white students in Sumter County, as in many places across the state, left public school and created their own all-white private schools.

Those schools, called segregation academies, kept segregation in place long after the court ordered an end to it.
G/O Media may get a commission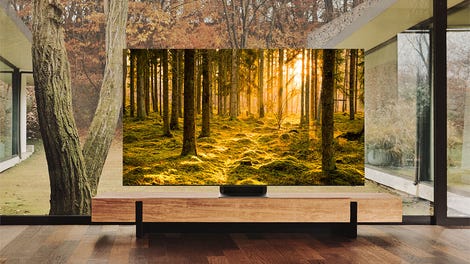 Up to 40% off
Samsung Smart TVs
In recent years, many reports have emerged arguing that school districts are becoming re-segregated. In 2000, hundreds of school districts in the South were released from court-enforced racial integration, and many seem to have moved back towards segregation.
University Charter School may have given the county its first integrated school, but segregation academies still exist, and still enroll a large proportion of white students—whose families have the privilege to choose whether or not their children will enter the private school system.