In a bombshell letter to her Missouri House leadership, an incoming lawmaker recently accused her soon-to-be colleague of sexual assault, saying the working environment of the Capitol perpetuates rape culture.
"My name is Cora Faith Walker," the letter to House Speaker Todd Richardson, which was first reported by the St. Louis Post-Dispatch on Saturday, began. "I will be in the Capitol in January as the Representative of the 74th District."
Then the letter, which was dated Sept. 30, took a breathtaking turn.
"Earlier this week, I reported a sexual assault to the St. Louis Metropolitan Police Department," Walker wrote. "I named my rapist as Steven Roberts, Jr., who hopes to be in the Capitol next year as the Representative of the 77th District."
She also noted in the letter that she was "not the first woman to accuse Mr. Roberts of sexual assault."
In a phone interview, Walker told me that police are investigating her allegations but declined further comment about the investigation because of the case's "pending" status. A spokesperson for the St. Louis Metropolitan Police Department confirmed that an investigation into Walker's case is "ongoing."  No arrests have been made and no charges have been filed.
G/O Media may get a commission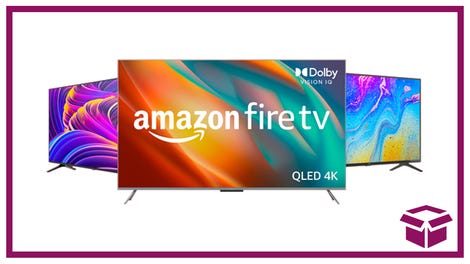 Ooh. stunning.
New Amazon Fire TVs
Walker told Post-Dispatch columnist Tony Messenger that the alleged sexual assault took place during that meeting, either on the evening of Aug. 26 or early morning on Aug. 27.
Roberts and Walker are both Democrats running unopposed heading into November. They would be the only black attorneys in the Missouri Legislature, so Walker said they set up a meeting to discuss how they could work together. After meeting at an apartment in St. Louis around 9:30 PM, Walker said she had two glasses of wine with Roberts but remembers nothing after the second glass.
Walker said she told her husband about the incident and spent several weeks weighing whether or not to report the alleged assault to police.
Roberts and his St. Louis-based attorney, Scott Rosenblum, did not respond to requests for comment.
In a statement provided to the Washington Post by his attorney, Roberts insisted the alleged encounter in August was consensual but said he is "not proud of this situation."
"This has been extremely humiliating for me and my family, but what is most abhorrent is that Mrs. Walker has made false allegations which undermine the need for swift justice for the growing number of victims of rape and sexual assault in this country," Roberts said in the statement. "I am confident that once all of the facts are presented my name will be cleared and I will be vindicated entirely."
In our interview, Walker told me she was emboldened to speak out because she feels Richardson has shown he's serious about "cleaning up the culture of the Capitol" and making it a safe work environment for all.
She said that, since coming forward, she's been the target of "visceral and cruel" victim-blaming remarks from individuals and institutions like her hometown newspaper.
In a Tuesday column, the editorial board of the Post-Dispatch briefly commended Walker for her "bravery in seeking justice" before quickly pivoting to condemn her delayed reporting of the incident to police. Walker told me that she's also been confronted by all manner of boilerplate slut-shaming, saying she's been "called a prostitute for going over to a colleague's house at a certain time of night."
"The irony of it all is, we're telling women that this is how they should report or respond to their rape, and if you don't do in that way, then it somehow delegitimizes your experience," she added. "It's just the sort of thing that makes it so difficult for survivors to come forward."
But Walker said that she's been heartened by the outpouring of support from survivors from around the country reaching out to share their support and their stories. Knowing that there are other sexual assault survivors out there "changes the whole experience of reporting" the assault to police, she said.
Walker also said she hopes her taking the allegations public spurs a critical look at the way institutions and attitudes –even in the upper echelons of government– perpetuate rape culture.
"The culture that exists in Jefferson City, in our Capitol, is one that can exist anywhere," she said.
In the letter, Walker asked top officials to prevent Roberts from taking his elected seat until the investigation is complete. After the letter was published, Richardson said in a statement that the allegations are "extremely serious and disturbing" and said he would monitor the criminal investigation.
The allegations have hit a legislature which has been wracked by multiple sexual harassment scandals in recent years.
Richardson took the helm as House Speaker after former Rep. John Diehl resigned his post after his sexting relationship with a college-aged intern was surfaced. Another former lawmaker, Sen. Paul LeVota, resigned in 2015 over allegations that he sexually harassed interns. And in February, Don Gosen, a Republican lawmaker from the St. Louis area, abruptly stepped down after rumors about "personal issues" started to circulate around the Capitol.
Here is Walker's full letter, via the Post-Dispatch:

Dear Mr. Speaker, Minority Leader Hummel, and Assistant Minority Leader McCann Beatty:

My name is Cora Faith Walker. I will be in the Capitol in January as the Representative of the 74th District.

Earlier this week, I reported a sexual assault to the St. Louis Metropolitan Police Department. I named my rapist as Steven Roberts, Jr., who hopes to be in the Capitol next year as the Representative of the 77th District.

While I initially did so using the anonymity that state law correctly offers accusers as an option, I ultimately decided to press charges, in the interest of my own safety and the safety of others. Pressing charges and speaking publicly was, and is, a difficult decision. However, I am empowered by the support of my husband, my family, my friends, and by several of my future colleagues and former members. I specifically authorize you to name me and to tell people about this letter.
As you are aware, I am not the first woman to accuse Mr. Roberts of sexual assault.

You have spoken about systemic changes you hope to make toward improving the culture in the Capitol so that women can work safely. I commend and support the changes you have proposed. To that end, I ask that you do everything in your power to prevent Mr. Roberts from perpetrating sexual violence, sexual assault, or sexual harassment against me or anyone else in the Capitol. I respectfully request that you not allow Mr. Roberts to be sworn in until this investigation is complete. In the alternative, I ask that his presence in the Capitol be monitored by security.

Thank you for your time and effort on my behalf, and on behalf of everyone who demands safety for all in our Capitol and in our world.

Respectfully,
Cora Faith Walker
State Representative-Elect
House District 74