A Lebanese-American man who was murdered on his front porch in Tulsa, OK, last week was allegedly killed by a next-door neighbor who, on top of having a history of violence and anti-Arab racism, had also hit the victim's mother with a car a year earlier.
Now, the family of 37-year-old Khalid Jabara, whose neighbor, Stanley Vernon Majors, has been arrested for his killing, is speaking out in a series of chilling Facebook posts that detail what they describe as Majors' long pattern of racist abuse towards them.
Majors was arrested on August 12, after allegedly shooting Jabara earlier that day. He is reportedly being charged with first degree murder, as well as possession of a firearm in violation of a court order stemming from a series of increasingly hostile incidents between him and the Jabara family, whom he has lived next to for several years.
In 2013, Majors was slapped with a restraining order by Haifa Jabara, Khalid's mother, who claimed he had stalked and harassed her, The Washington Post reported. Majors also had a number of run-ins with law enforcement prior to moving to Tulsa, including a conviction for assault with a deadly weapon in California.
G/O Media may get a commission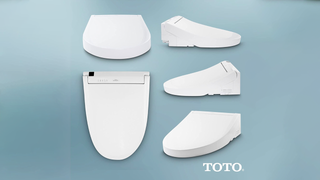 44% off
Toto Washlet Electronic Bidet Toilet Seat
On September 12 of last year, Majors allegedly hit Haifa with a car, leaving her with a broken shoulder and other injuries. Majors was subsequently charged with assault and battery with a deadly weapon, and jailed. According to The Tulsa World, Majors posted bail in May. Arguing against that decision, local prosecutors prophetically described Majors as "a substantial risk to the public." Nevertheless, Majors was ultimately released and allowed to return home.
In a statement posted to Facebook, members of Jabara's family claimed that the "substantial risk" which troubled prosecutors was, in fact, fueled by coarse bigotry and racism:

This suspect had a history of bigotry against our family. He repeatedly attacked our ethnicity and perceived religion, making racist comments. He often called us "dirty Arabs," "filthy Lebanese," "Aye-rabs," and "Mooslems"—a fact highlighted by the Tulsa Police Department who also heard these comments from the suspect. The suspect's bigotry was not isolated to us alone. He made xenophobic comments about many in our community — "filthy Mexican" and the "n" word were all part of his hateful approach to anyone from a different background.
Despite Majors' Islamophobic slurs toward them, the Jabaras are Christians.
In her 2013 request for a restraining order, Haifa Jabara reportedly described Majors as "very racist towards foreigners and blacks."
The family also alleged that, just prior to his murder, Khalid called law enforcement in fear after seeing Majors with a gun. "The police came and told him there was nothing to be done," the family wrote. "Minutes later, the suspect murdered our brother with four shots"
"As an attorney, I have seen the system fail defendants, but it also seems to fail the victims just as much or perhaps more," Khalid's brother Rami wrote in a separate Facebook post. "I feel like my family lost, my community lost. My brother lost. We all lost."
Speaking with The Tulsa World on Monday, representatives from the local police department said that it is "too early in the investigation" to determine whether Majors will be charged with a hate crime.
In their statement, the Jabara family described Khalid as "a kind spirit, loving brother, uncle and son. Khalid's heart was big. He cared for our entire family, our friends and people he didn't even know. He created every Jabara family joke and filled our lives with love and laughter."
"All of that has been taken away from us by this hateful man and a system that failed to protect our community."
Update: On Tuesday afternoon, Majors' attorney Marvin Lizama told CNN that his client had been in "good spirits" since his release in May. "I don't know what happened last week that could have changed that," Lizama explained. "Never did I expect Mr. Majors to do something like this. This was unexpected and unfortunate."
In a statement released Tuesday, Tulsa County District Attorney Steve Kunzweiler said:

Majors presented an obvious public safety risk and we made that argument to the Court. The family did everything they were supposed to do and the system failed them. Once we receive the investigative reports from Tulsa police, we will review them for consideration of charges. Majors is presumed innocent under the law until a judge or jury determines otherwise.
Majors is currently being held by authorities without bail.
This post has been updated throughout and with comment from Majors' lawyer.