Tuesday marked the 25th anniversary of Anita Hill's landmark Senate testimony where she shocked the world by accusing then-Supreme Court nominee Clarence Thomas of sexual harassment.
Tuesday also happened to come just a few days after footage showing Donald Trump boasting about his episodes of sexual harassment and assault was leaked to the public.
Hill wrote in a Tuesday op-ed that the response to Trump's comments shows how much work is left to do, decades after she bravely came forward.
Hill, who is now a professor at Brandeis University, wrote in the Boston Globe that, while it's heartening that the video made news at all – a benchmark for how norms have changed since her 1991 testimony – that a large number of Americans still believe Trump's remarks are "even vaguely defensible" shows little movement on attitudes about workplace harassment. (The fact that there are semi-prominent people trying to use Beyoncé lyrics and other dubious rhetoric to defend Trump is evidence enough of this.)
"Missing from the conversation this weekend, which focused almost exclusively on the character of the offender, was concern about the victims of sexual violence," Hill said.
G/O Media may get a commission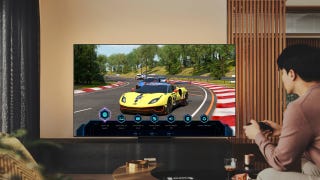 Up to $700 off
TVs, Cell Phones, Smart Home, and More
At virtually every dinner table this weekend, people talked about what should happen to Donald Trump's political ambitions. But little consideration was given to what impact the brutish behavior he claimed to have had on the women he victimized. How many of them talked about Arianne Zucker, the young woman in the leaked video who Bush cajoled into hugging the same two men who had just joked about forcibly kissing her? Did she know she was the butt of a sexual gag? Or did we wonder what happened to Nancy O'Dell, the woman who rejected Trump's advances?
Excusing Trump's comments as boys-will-be-boys "locker room talk" only "normalizes male sexual violence," Hill wrote.
She also urged readers grapple with questions of how workplaces shelter powerful bosses from being properly punished for their actions, citing former Fox News CEO Roger Ailes, who was handed a $40 million golden parachute from the network after leaving amid allegations that he sexually harassed and abused more than two dozen women.
Read the full op-ed here.