A Kansas grandmother is fighting back after receiving a racist letter targeting her family.
Nancy Wirths claimed to have received the handwritten note, addressed simply to "Residents," in the mail on August 21. Inside, the letter's anonymous author made specific note of having seen "black children at your residence."According to local CBS affiliate KWCH, Wirths runs a day care out of her Wichita home, where she primarily looks after her nine grandchildren—six of whom are black.
"I thought it was a joke, I thought I was somewhere else reading a story," Wirths told the station. "I guess I never thought this was real, the hatred for people in the world. I mean, because I try to teach my grandkids to love everyone no matter their color and this kind of throws a total wrench in that."
The letter, a photograph of which was obtained by NBC affiliate KSN, reads in full:

Residents,
My wife and I have lived in this area for many a year. We have noticed that there are some black children at your residence. Maybe you are running a daycare, or these are your children. In either case, we have put our house for sale. This neighborhood does not need any blacks in it. There is a reason for the saying "the other side of the tracks." That is where these people belong. You have done a great disrespect in this neighborhood by not thinking of your neighbors.
G/O Media may get a commission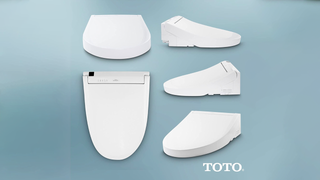 44% off
Toto Washlet Electronic Bidet Toilet Seat
Here is that station's report on the incident.
When Wirths attempted to trace the letter back to its source, she reportedly discovered that the return address written on the envelope was fake.
Wichita Police Sargent Nancy Woodrow told me that Wirths has filed a report on the letter, but cautioned that the investigation was in a very early stage, and that no suspects have been identified. If and when that happens, Sgt. Woodrow explained, the culprit could potentially be charged with disorderly conduct due to the letter's use of derogatory—but not explicitly threatening— language. But, she stressed, "it's just too early to tell right now."
Wirths, for her part, remains resolute despite the racist missive.
"We love the neighborhood and the people who have supported us behind this, there's no need for us to move," she told KWCH. "But if the people who wrote the letter need help packing, I'm sure we have quite a few people that would love to assist in the packing."