The Justice Department unveiled a settlement Thursday afternoon with a finance group for discriminating against minority home borrowers across five years.
San Bruno, Calif.-based Provident Funding Associates is accused of charging 14,000 minority borrowers interest rates and broker fees that were on average hundreds of dollars, and at times thousands, higher than what white borrowers paid. The practice started as early as 2006 and lasted through at least 2011, according to the Justice Department's complaint.
The discrimination occurred, the Justice Department found, because of Provident's practice of giving its mortgage brokers "subjective and unguided discretion" in how they determined their rates and fees.
"The higher total broker fees Provident charged to African-American and Hispanic borrowers as compared to white borrowers cannot be fully explained by factors unrelated to race or national origin," the complaint states. "The policies and practices that produced this result were not justified by the necessity to achieve one or more substantial, legitimate, nondiscriminatory business interests or a legitimate business need."
From 2006 to 2011, the complaint says, Provident charged African-American borrowers total broker fees that were 38.6 basis points higher on average as a percentage of the loan amount than the total broker fees charged to white borrowers.
G/O Media may get a commission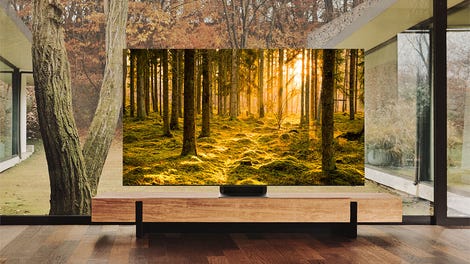 Up to 40% off
Samsung Smart TVs
This disparity climbed as high as 58.2 basis points in 2008.
"This means that on average an African-American customer borrowing $206,000, the average loan amount that year, was charged at least $1,199 more in total broker fees than the average white borrower," the complaint notes.
For Hispanics, the disparity was 25.5 basis points between 2006 and 2009, and climbed as high as 31.8 points in 2007.
Besides the direct economic costs, the excessively costly loans resulted in an increased risk of credit problems, the complaint notes.
This isn't the only financial firm exposed as having discriminated against minority borrowers this week: TheWashington Post reported today that Wisconsin's largest bank settled charges it had in the Midwest from 2008 to 2010.
Provident did not contest the charges, and agreed to pay a $9 million in compensation to victims. It remains a publicly traded company.
Rob covers business, economics and the environment for Fusion. He previously worked at Business Insider. He grew up in Chicago.