Last week, 3,600 residents of Burien, WA, received a flier in the mail purporting to identify undocumented immigrants in the community. The letter, which was mailed by a group called Respect Washington, listed the names, addresses, and inaccurate arrest records of alleged undocumented immigrants.
People were identified not by their names, but by their alleged crimes. "DACA Rapist" and "Drug Dealer" were some of the repugnant labels given to people on the list — above which was a map of where they allegedly lived in the city.
According to The Seattle Times, some of the 16 people who were identified in the flier were falsely accused of violent crimes and their addresses were outdated. "I think it was to instill fear in the community and divide the community even further and incite vigilantism," Sheriff John Urquhart told the newspaper.
In a statement released on Thursday afternoon, Urquhart denounced the "inflammatory" letter and criticized its authors for endangering members of the community. "I find it irresponsible and dangerous to release this type of very dubious information. It puts innocent people at risk for vigilante action and unnecessarily stokes fear in the community," he said.
Respect Washington is well-known in the state for its pernicious anti-immigrant views. The group has viciously fought to repeal Burien's sanctuary city status and, surprisingly enough, its financial backer is a white nationalist. John Tanton, The Stranger noted, funds Respect Washington through his nonprofit, U.S. Inc. Tanton was described by the Southern Poverty Law Center as the "racist architect of the modern anti-immigrant movement."

G/O Media may get a commission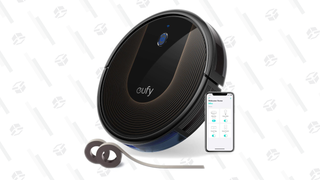 48% Off
Eufy BoostIQ RoboVac
The letters were addressed to people who had signed a petition to repeal Burien's sanctuary city status, a ballot proposal that voters would have decided if it wasn't halted by a judge in September.