Are you between the ages of 18 and 34? Then you're a bit more likely than your older peers to know where Guantanamo Bay military prison is. But you're actually less likely to know that the U.S. recently moved to establish relations with the same country that houses that prison.
Different generations exhibit some intriguing distinctions in their knowledge about public figures and current events, according to a new Pew Research Center survey released Tuesday.
Some of the gaps between young people and and older generations, in particular, are illuminating and surprising. Respondents to the survey were asked a series of 12 questions, testing their knowledge about everything from the Supreme Court to influential members of the U.S. Senate.
Overall, young people (18-to-34-year-olds) got more questions correct, on average, than their counterparts in the silent generation (70-87 years old). But when the youths missed, they sometimes missed badly.
For instance, do you know who this is?
(Don't peek.)
G/O Media may get a commission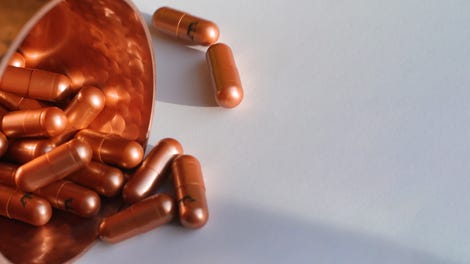 health
The Lyma Supplement
That's right! (Or, you're wrong!) That's Elizabeth Warren, a U.S. senator and darling of the progressive left who many liberals want to see challenge Hillary Clinton for the Democratic presidential nomination.
But even though young activists are leading that charge, only 45 percent of young people polled could correctly identify Warren — from a set of four pictures. By comparison, 59 percent of the silent generation could identify her.
Almost everyone can identify Pope Francis. But much less likely is knowing where he's from. That would be Argentina, a fact that only 46 percent of young people got right. On the other end of the generational spectrum, 58 percent of the olds knew his country of origin.
But the biggest gulf came on a rather surprising issue, considering how hard young people have pushed for change. Do you know with which country the Obama administration recently moved to normalize relations?
Yes! (Or no!) It was Cuba. President Barack Obama and Cuban President Raul Castro recently held a historic, once-in-six-decades meeting at the Summit of the Americas last month.
Overall, 69 percent of young people could correctly name Cuba as the country with which the U.S. recently re-established relations. But a whopping 86 percent of the silent generation could do so — of course, the U.S. imposed the embargo on Cuba during many of this generation's formative years or in their early stages of adulthood.
Here's the full breakdown of the generational differences, via Pew:
Brett LoGiurato is the senior national political correspondent at Fusion, where he covers all things 2016. He'll give you everything you need to know about politics, with a healthy side of puns.