It feels like Asian Americans are everywhere in Las Vegas. There's the Filipino server filling up my Diet Coke at the Wynn buffet, the Chinese dealers at the Palace Station casino tables, the myriad young, pretty shop girls at the luxury stores who speak fluent Mandarin, hoping to lure in the rich tourists from mainland China that land in the city by the planeful. In Las Vegas and the suburban towns that ring it, one out of every 10 people has an Asian face, most likely Filipino (by far the largest Asian ethnic group in the state, which has grown so quickly since 2000 that election ballots are now printed in Tagalog).
There's even a Chinatown in the city—or to be more accurate, an Asiatown—a cluster of strip malls lining Spring Mountain Road a couple miles west of the Strip that hock everything from foot massages to Thai food to dan dan mian. At the oldest of these shopping centers, I meet 60-year-old Michelle Chen behind the counter at the Diamond Bakery.
In 2007, she and her husband left New York City and decamped to Las Vegas, two of the many people that have fled the coasts in recent years for cheaper, inland pastures in the Sun Belt. The Chens have lived in the U.S. for the last 20 years. A citizen and a registered voter, Michelle cast her ballot for Obama in 2008 and again in 2012, but has no plans to vote this year.
"Meiyong!" she told me in Mandarin forcefully —it's no use. "It doesn't do me any good. A lot of people are saying 'Vote for Trump.' I definitely won't vote this year."
2016 was supposed to be the Year of the Asian American Voter, the year that a swelling electorate finally turned out in massive numbers in November's presidential election and provides the margin of victory not just in Hawaii or California but in swing states as disparate as Virginia, North Carolina, and Nevada. Asian Americans are the fastest-growing racial group in the country, and the size of this voting bloc has doubled since George W. Bush entered the White House. Already, one of every four Congressional districts has a population that's more than 5% Asian American, numbers high enough where these voters can be the decisive force in tight races that are sometimes won by mere decimal points.
G/O Media may get a commission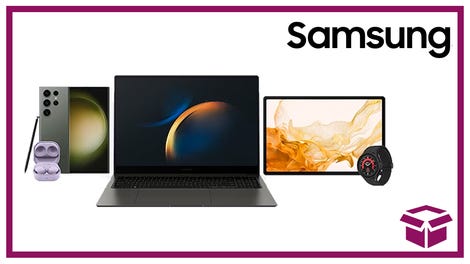 24 hour deals
Discover Samsung - Daily Deal
It's not just changing demographics. Asian Americans, advocates say, care more about this election than the last—more than half, according to a recent national survey. In the same survey, a full 85% of Asian American and Pacific Islander voters reported they plan on turning out in November.
This all paints a rosy picture. Silent, docile and passive no more, in 2016, Asian Americans are, in the words of one advocate's op-ed, "ready to be heard!"
Not so fast. Asian Americans are also traditionally the most disengaged racial group in America, with only 56% of eligible Asian Americans even registered to vote, the lowest percentage out of all racial groups. Of those, less than half tend to come out on election day, lagging far behind black and white voters.
This leaves Asian Americans like Michelle Chen in a curious position: a fattening slice of the electoral pie, widely seen as crucial to victory, yet also the voting bloc with the least interest in political participation. As Election Day nears, the question remains: Will a record number of Asian Americans actually vote, or will the majority, as in previous years, stay home?

✅✅✅
Nevada is hurtling into the future, at least demographically. While the country as a whole will be majority people of color by the year 2042, this state will reach that milestone by the year 2019—in other words, during the term of the next president. Latinos and Asians, the latter drawn to the state for jobs in the healthcare and gaming industries as well as for its low cost of living, have transformed a place that as recently as 1990 was still 80% white. Home to the fastest-growing Asian American population of any state since 2000, Nevada is also the swing state with the highest proportion of eligible Asian American voters.
This transformation is the reason why both Jason Tengco, the Asian American outreach coordinator for Hillary Clinton's campaign, and Sarah Sendak, the communications director for the Clark County GOP, told me that they see Latino and Asian American and Pacific Islander voters as crucial to winning the state. It's the reason why millions of superPAC dollars are pouring into the state to turn out immigrant voters. And it's the reason why Las Vegas was the site chosen for the first-ever presidential town hall specifically focused on the Asian American electorate, held in August.
It's easy to understand why, despite voting for Obama twice, Michelle Chen is going to sit this election out. Their lives haven't improved as much as she would have hoped. Her husband, who works for a car service as a driver and used to be able to make $3,000 a month, now faces stiff competition from Uber and Lyft drivers and his income has dropped sharply. A self-described member of the working poor (she makes $1,300 a month at her job), it was largely Obamacare, which she says she and her husband can't really afford, that turned her off of politics.
In a different world, one where the Bernie Sanders campaign had prioritized reaching out to immigrant voters, she might have been a Bernie fan. I asked if she'd heard of him, using the Chinese transliteration of his name and describing him as the "old white guy with the messy hair."
"Who? Do you mean Trump?" Nevermind.
Of the presidential election, she repeated firmly: "It has nothing to do with my life." She then went back to work, hawking steamed pork buns to a steady stream of customers.
Chen clearly feels no loyalty to the Democratic Party, and she's not alone; 46% of Asian American registered voters are independents. Despite the general tilt towards Democratic candidates—in 1992, Bill Clinton only captured about a third of Asian American voters, yet by 2012, 73% of all Asian American voters cast a ballot for Barack Obama—voters remain stubbornly unaffiliated, due largely to the fact that two out of every three AAPI voters are immigrants. (Without a family history of voting for one party or the other—one of the greatest predictors of party affiliation—immigrants tend to register as independents.)
This hesitance extends to Asian Americans born in the U.S., like Devon Hong, who is Chinese-Korean-Vietnamese-Cambodian and a recent transplant from San Jose, California who was sitting at one of the booths at Lee's Sandwiches nursing an iced coffee, just down the street from the bakery where Chen works. A dancer, he's now making a living shepherding tourists around the city.
"I really don't like politics a lot," he said, calling Clinton a "liar." The 27-year-old had been inspired by Sanders, yet he remained cynical about electoral politics. "Anything we say doesn't really count," Hong said.
At any rate, he's still registered to vote in California and has no plans to change over to Nevada. As he put it, "This election is looking very discouraging."
Christine Regich, a 45-year-old Filipino American waitress at the MGM Casino, is sitting at Seafood City, a supermarket whose food court has become a sort of de facto community center for Filipinos in Las Vegas. She's voted for every Democratic candidate in the past three elections and spoke wistfully of Barack Obama, describing him as a "minority" just like her, someone she could trust. Regich is unenthusiastic about Hillary Clinton despite her belief that Donald Trump is a racist. "For this one, I don't want to," Regich said of voting this year. "Something about it just makes me uncomfortable."
This story kept on repeating itself—if people weren't completely turned off, then they were disenchanted and lukewarm at best. I met only one Asian American voter out of the two dozen people I spoke to who had participated in February's caucus, a Filipino voter who went for Clinton.
Nancy Yau is the lone Asian American Republican I found in the desert, where she was working behind the counter at a large Asian supermarket. She put it like this to me: "If they don't have another candidate, then I have no choice but to vote for Trump." Yau moved to Las Vegas from California, where she was a computer programmer. She couldn't find work in her field, hence her current job at the supermarket.
"I don't think politicians know anything," she said bluntly. There was an edge to her voice, the anger of the downwardly mobile. "They just know how to talk."
These are the people who already cared enough to even register to vote and then at some point actually went and did it, people who in the past surely believed their vote mattered and they could have a say in our future. They're uncommon enough as it is (in 2012, less than 60% of all registered voters went to the polls).
Where were all the voters who are supposedly even more excited about this year's election than those in years past? The more time I spent in the city, the more they felt like a mirage.

✅✅✅
But then along came Nancy Bacaltos, a fresh-faced 29-year-old with braces ringing her teeth and stylish scrubs, who works as a certified nursing assistant at the Lake Mead Health and Rehabilitation Center. Born in Manila, she moved to Las Vegas nine years ago to join her mother. She became a citizen a few years ago, and while she hasn't yet registered to vote, she wants to.
SuperPACs and community organizations are pumping serious money into Nevada and other swing states this election cycle to find immigrant citizens exactly like Bacaltos: unregistered but eager to vote. There's the AAPI Victory Fund, which is spending $2 million to register at least 50,000 Asian American voters, as well as the George Soros-backed Immigrant Voters Win PAC, which has the ambitious goal of mobilizing 400,000 new Democratic voters from immigrant communities in Colorado, Florida, and Nevada, and is planning to spend $15 million to do so.
We're sitting in the staff break room at the long-term care facility where Bacaltos spends her days caring for elderly patients. She finds the city lonely, despite the large Filipino community. "All I do is working," she said, the lilt of her native country in her voice.
This is the first presidential election where she can vote, but there's a lot she hasn't decided yet: which candidate she wants to choose, which political party she wants to join. It doesn't help that her mom, whom she lives with, doesn't talk about politics. She's figuring it all out on her own.
"I don't even know when's the election!" she exclaimed. "Is it November?"
I told her yes.
"So I still got time. I just don't know where to register. I think I should go to the post office." (She was wrong; In Nevada, I later learned, you can only register in person at the DMV or the Secretary of State's office.)
Bacaltos is in the majority in Nevada. As of November 2014, roughly four in 10 eligible AAPI voters in the state were registered to vote, far below the national average. In Las Vegas, groups like the newly formed Asian Community Development Council are trying to change this.
"We're double-digit now, finally!" ACDC's president Vida Lin said. Lin is referring to the Asian American voting age population in Nevada, which is estimated at anywhere from 9 to 10.6% of Nevada's eligible voters. ACDC has a goal of registering 2,000 new voters, modest in comparison to groups like Mi Familia Vota, which is working to register 16,000 Latinos in the state.
We're sitting in the conference room of ACDC's new office, and I mention to her that most of the people I've met seem pretty disengaged. "No one's reached out to them for the last 20 years," Lin pointed out. "The biggest issue we have is communication. How do we reach out to people?"
The challenges for community organizations like ACDC are daunting. Asian American voters, who are more than twice as likely to be foreign-born than Latino voters, speak not just one or two languages in common, but dozens, all factors that make it more expensive—and less likely —for campaigns to engage Asian American voters. (Let's also ponder, for a moment, the contradiction that we use the singular term Asian American to describe a balkanized community, as if there's something that unifies all of us other than the fact that we all come from some part of a landmass that white Europeans at one point decided to call Asia.)
Christine Chen, the executive director of APIAVote, laughed when I asked her whether community groups are getting the resources they need. "Of course not," she said. "Our hands are tied because we just don't have the funding to hire full-time canvassers to do voter registration, like what they've been doing in the Latino or African-American community."
Given the harsh economics of voter engagement, it seems unlikely that Asian Americans will be prioritized by campaigns; a recently released report seems to bear this out, finding that only 30% of surveyed AAPI voters have been contacted by either a political party or a candidate, unchanged from 2012. How fitting that this all became so clear to me in Las Vegas, a city whose lifeblood pumps from games of calculated risk. Electoral politics is a numbers game, after all, a game of laser-focused turnout where you only have to win by just enough.
The Clinton campaign, for all of its photo ops at places like Lee's Sandwiches in Vegas and its many AAPI-themed groups, in all likelihood sees the Latino vote as not only larger but easier to reach. At an event in Cincinnati, Clinton unveiled her plan to register three million new voters as well as a voter registration tool, which is available only in English and Spanish. And while the Trump campaign launched its Asian Pacific American advisory council last month, it still seems to have no concrete plan to engage Asian American voters beyond trotting out a few supporters at a rally or two.
The day after I met Vida Lin, I ended up in the employee cafeteria of the LINQ Hotel and Casino, sitting next to ACDC's program manager Cherina Kleven and their summer intern Michelle Phan as they attempted to register new voters. Their outreach strategy makes sense, in a city where Lin estimated that a full third of all workers in casinos—the backbone of Las Vegas' economy—are Asian.
She and Phan settled down at their table, clipboards and pens ready, and waited for people to approach them.
And waited.
An hour ticked by. The Orange One's face glared at us from the television screen mounted on the wall, the cable network it was set to broadcasting another one of Trump's many speeches decrying US trade policies.
At one point, Kleven and Phan took out their smartphones, and why not? Despite their large banner exhorting people to "Register" in big bold letters, no one seemed interested.
By the end of their three-hour shift at LINQ, they had registered one casino worker. He was Latino.
Esther Wang is a freelance writer based in New York City. You can find her at @estherxlwang and www.estherwang.com.