Last week, Daniel Dae Kim and Grace Park, two stars of CBS' Hawaii Five-0, departed the show in the midst of salary disputes. According to Variety, Park and Kim, who have both been part of the show since its launch in 2010, were allegedly in talks negotiating a pay raise that would put them on par with the show's two white stars, Alex O'Loughlin and Scott Caan. After CBS offered what sources believed to be 10-15% below what O'Laughlin and Caan were making, the two decided to part ways with the show ahead of the eighth season.

In a statement to Variety, a CBS spokesperson said:
"We are so appreciative of Daniel and Grace's enormous talents, professional excellence and the aloha spirit they brought to each and every one of our 168 episodes. They've helped us build an exciting new Hawaii Five-0, and we wish them all the best and much success in their next chapters. Mahalo and a hui hou…"
What a wonderful and touching thing to say about refusing to give your Asian stars a raise. For a moment there was some hope when Emmy Rossum succeeded in her fight to be paid the same as costar William H. Macy for Shameless, but it looks like that doesn't necessarily extend to people who aren't white.
Losing two stars of may not bode well for the show, but for them to both be people of color who were reportedly willing to stay if they would be compensated the same as their white peers is pretty insane. It's even more heartbreaking when movies like Netflix's upcoming live action Deathnote and the oft-ragged Ghost in the Shell prove that Hollywood would rather whitewash Asian characters than cast them with Asian actors.
G/O Media may get a commission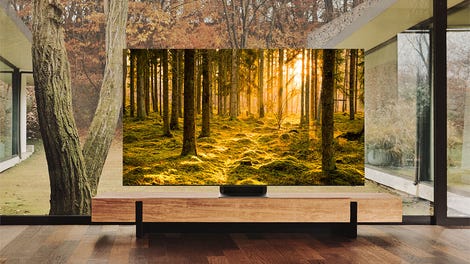 Up to 40% off
Samsung Smart TVs
Even with two white men helming the show, Hawaii Five-0 was one of the most diverse shows on CBS, and one of few shows on television that was majority minority, meaning most of the cast was non-white. With Park and Kim leaving (and Masi Oka's departure from the show in January), the show's representation has definitely tanked, although it should be noted that many have had issues with its representation of Asian/Pacific Islander locals largely as criminals and suspects. Diversity in television shows has been linked to more success in ratings, but further, it's degrading to deny actors who have helped shape the show what they deserve. It's also reflective of the broader pay gap between white people and people of color in Hollywood, which is as real as it is often overlooked.
Update, 11:10 AM: Daniel Dae Kim posted a lengthy Facebook message on Wednesday addressing his departure from Hawaii Five-0. It read, in part:
Though I made myself available to come back, CBS and I weren't able to agree to terms on a new contract, so I made the difficult choice not to continue.

As sad as it feels to say goodbye, what I feel most is gratitude. I am so deeply thankful to our crew, writers and everyone associated with the show – and especially the cast, who have been nothing but supportive through this entire process. They and the crew have been my second family for seven years and I wish them nothing but success for season 8 - and beyond.

I also want to say to thank you to Peter Lenkov, Alex Kurtzman, Roberto Orci and everyone at CBS. I will always be grateful for their faith in me to bring Chin Ho Kelly to life. As an Asian American actor, I know first-hand how difficult it is to find opportunities at all, let alone play a well developed, three dimensional character like Chin Ho. I will miss him sincerely.

What made him even more special is that he was a representative of a place my family and I so dearly love. It has been nothing short of an honor to be able to showcase the beauty and people of Hawaii every week, and I couldn't be prouder to call these islands home. To my local community, mahalo nui loa.

I'll end by saying that though transitions can be difficult, I encourage us all to look beyond the disappointment of this moment to the bigger picture. The path to equality is rarely easy.
Read his full statement here.