The U.S. government is continuing to use defenseless children as bargaining chips in its all-out assault on undocumented migrants mostly from Central America who are seeking safety and a better life in this country.
A new report by The Texas Tribune says that immigration authorities at a detention facility outside Houston are telling the Central American men held there and separated from their children that they can get their kids back if they immediately sign a voluntary deportation order.

One Honduran man who spoke to the Tribune said the majority of the 20-25 men held at the privately operated IAH Polk County Secure Adult Detention Center were told the same thing—including those who had turned themselves in to border authorities seeking asylum.

According to the report:

The 24-year-old detainee, who spoke on the condition of anonymity and requested the Tribune use the pseudonym Carlos because he feared retaliation, told the Tribune that he abandoned his asylum case and agreed to sign voluntary deportation paperwork Friday out of "desperation" to see his 6-year-old daughter, who was separated from him after the pair illegally crossed the border in late May. The man said two federal officials suggested he'd be reunited with his daughter at the airport if he agreed to sign the order, which could lead to him being repatriated to his violence-torn home country in less than two weeks.
G/O Media may get a commission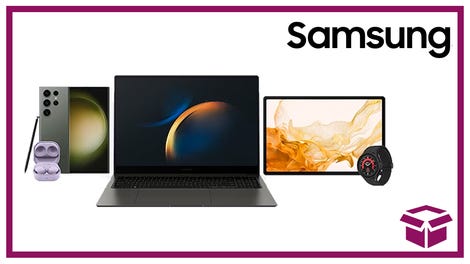 24 hour deals
Discover Samsung - Daily Deal
Not only are these statements by federal officials likely a complete fabrication, but they also appear to violate Article 14 of the Universal Declaration of Human Rights, which states that, "Everyone has the right to seek and to enjoy in other countries asylum from persecution."

People certainly have the right to do so without their young children being stolen from them and used as ransom to force them to voluntarily be deported—which is the epitome of cruelty.

A spokesman for U.S. Immigration and Customs Enforcement told the news site that the allegations were too vague to be researched and commented on.

While approximately 2,500 children have been separated from their parents since the Trump administration began implementing its "zero tolerance" immigration policy, 522 unaccompanied minors have been reunited with family members, Homeland Security said on Saturday, according to the Tribune.

The Honduran man interviewed for the report said he's spoken to his daughter, who has asthma and is apparently being held in Arizona, only once since the two were separated in McAllen, TX, three weeks ago.

"The kids aren't to blame for what's going on," he told the Tribune. "We only came because we can't live in our country. We are looking for somewhere to live where our children can have a better future. In our country we can't do it."